Paul Newman's Rolex watch sold for $17.8 million at auction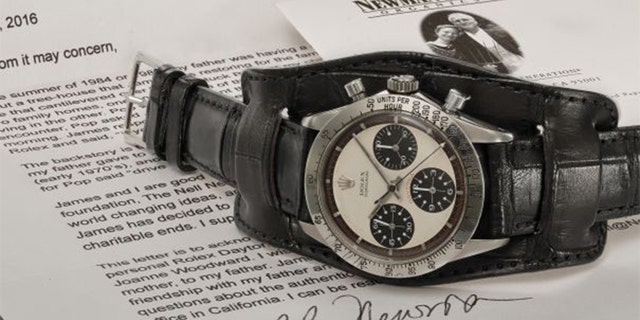 A Rolex once owned by Paul Newman sold for nearly $17.8 million in New York on Thursday, and set an auction record for watches.
The Cosmograph Daytona was given to Newman by his wife, actress Joanne Woodward, in 1968 while the two were working on the car racing film "Winning" with Robert Wagner.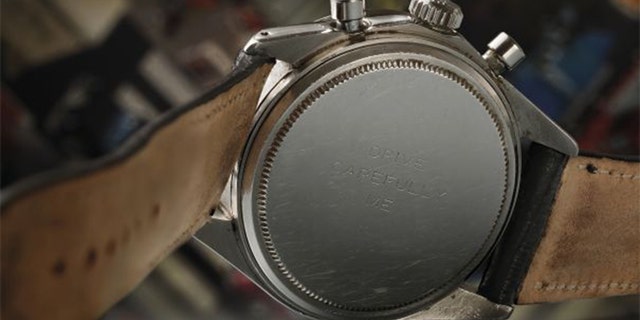 Woodward had the message "Drive Carefully Me" engraved on the back of the watch.
The stainless steel watch features a crocodile strap and can be seen in countless photos of Newman, who became a serious racing car driver himself thanks to his experience making the movie.
That is until he stopped wearing it in 1984.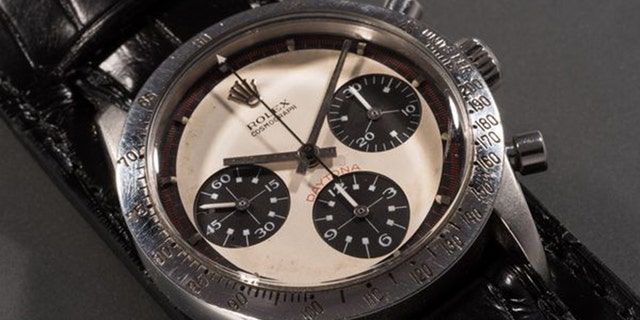 It turns out he'd given it to his daughter Nell's then-boyfriend James Cox, who has had the watch ever since.
Cox described wearing it as "magical," but put it away in recent years as its value rose.
It certainly was magical when it was on the block at the Phillips auction in New York, where it garnered an opening bid of $10 million and ended up going for $15.5 million to an anonymous phone bidder who will pay a total of $17,752,500 after fees.
The price paid was well above the previous record of $11 million that a Patek Philippe was sold for last year.
Cox is donating a portion of the proceeds of the sale to the Nell Newman Foundation, for which Cox is the treasurer, and to Newman's Own Foundation.