Patrick Dempsey officially taking hiatus from sports car racing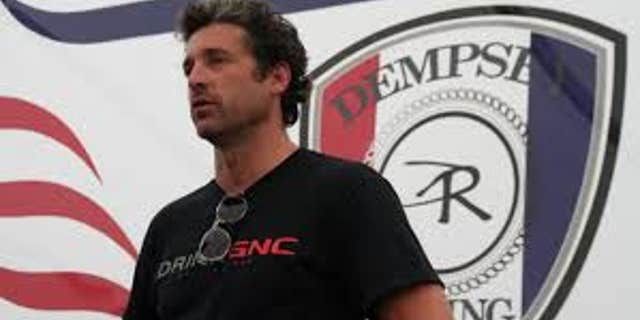 As first reported in December, Patrick Dempsey will take a step back from driving, with the Hollywood actor/racer focusing on his family and acting commitments, with no races currently scheduled this year.
The 50-year-old Californian took part in his first season of the FIA World Endurance Championship in 2015, scoring his first-ever win, in the Six Hours of Fuji, while also claiming a GTE-Am class podium finish in the 24 Hours of Le Mans.
Dempsey published the following statement on his decision to step back from driving on his team's Web site in January.
"My motorsports journey has been a rewarding one and allowed me to meet so many interesting people," the statement read.
"At this point in my life, after an amazing season thanks to my friends at Porsche and TAG Heuer, I need to take a step back and focus on both my family and my acting career.
"I need to especially thank Porsche for their unbelievable support for me and my family as I made the tough decision to take a step back. I will never forget it.
"Life has taught me me that it is impossible to predict the future. I am excited to see what kind of journey I can make and enjoy."
A Dempsey spokesperson confirmed to FOXSports.com that he will not drive in this year's 24 Hours of Le Mans but is expected to attend the event in support of the Dempsey Proton Racing team, which will continue in the WEC this year, but in GTE-Pro.
It's understood the team branding is being used to fulfill the second of a two-year contract Dempsey had with Porsche.
Defending GTE-Pro champion Richard Lietz and fellow Porsche factory driver Michael Christensen will drive the No. 77 Porsche 911 RSR and will be joined by Wolf Henzler for Le Mans.