O.J. Simpson chase white Bronco could be one man's golden ticket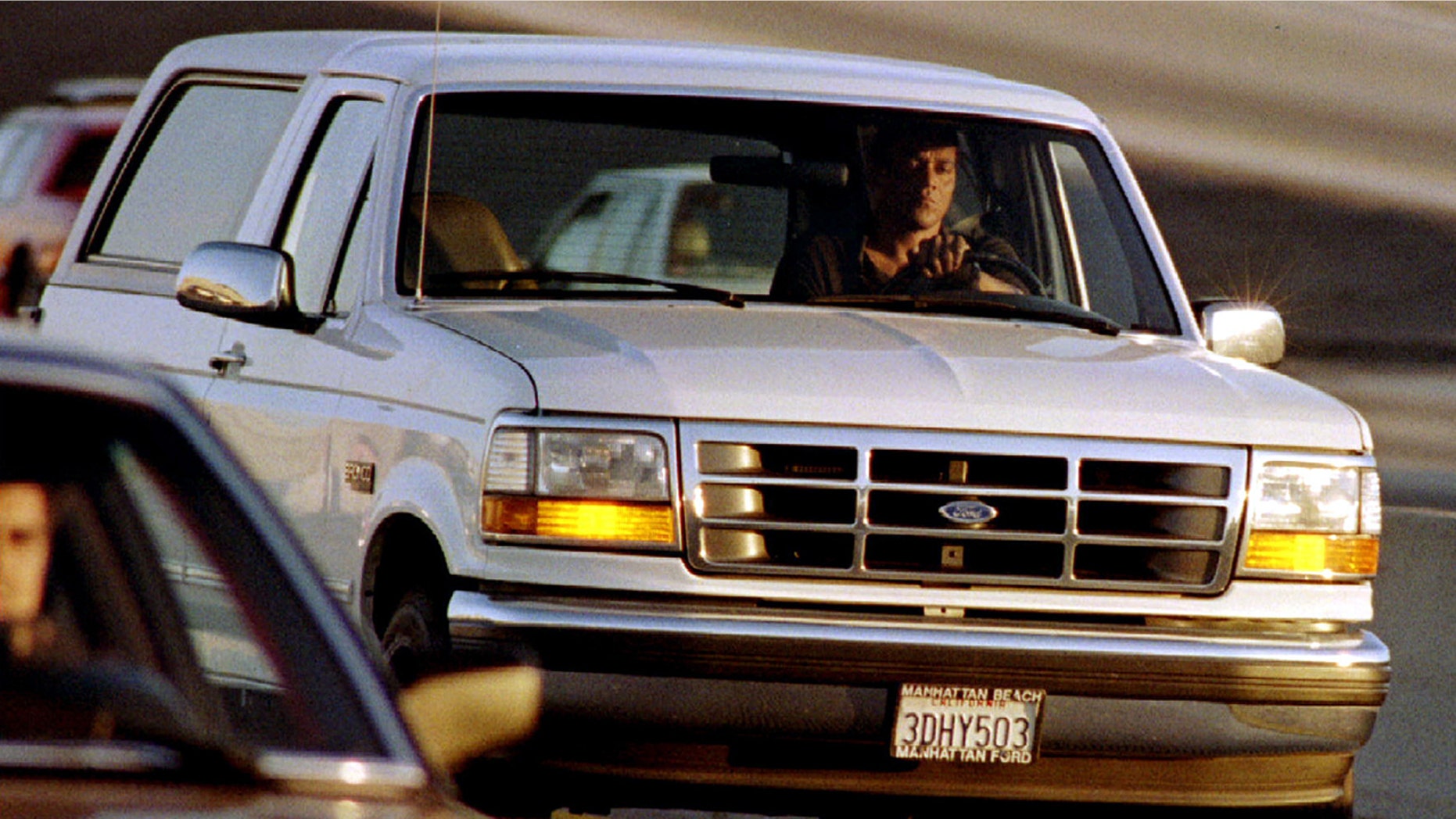 The infamous white Ford Bronco that had millions glued to their television screens as O.J. simpson led police on a low-speed pursuit through Los Angeles may be worth a pretty penny to its current owner — if the right buyer steps up.
Mike Gilbert, who used to be O.J.'s sports agent, owns the white Bronco today. Gilbert came into possession of the car after buying it from Allen Cedric "A.C." Cowlings — the former NFL star and Simpson friend who was driving it — and TMZ reported that Gilbert could be interested in selling it.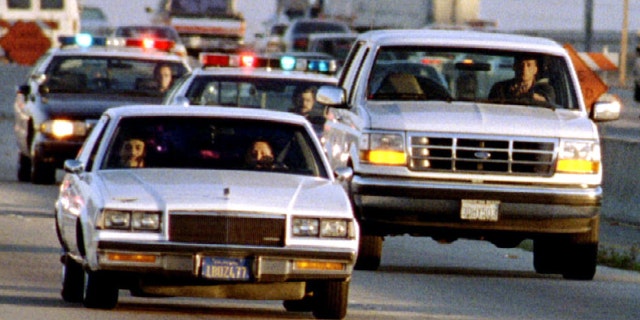 The report says that Gilbert has no emotional connections to the Bronco and has always considered it to be an investment. With O.J. being granted parole, bids for this car could be at an all-time high.
INSIDER REVEALS SECRETS OF NEW FORD BRONCO
Gilbert has received an offer for the Bronco in the past, a whopping $250k, but turned it down immediately. The report says that he is looking to get at least $750k for it thanks to O.J.'s return to the news after being granted parole after nine years in prison. If he doesn't, he will pass it down to his kids.
TMZ was told that there's just one person that Gilbert will absolutely not sell the truck to, and that is the soon-to-be-free O.J. himself.
WHERE IS THE O.J. SIMPSON MUDER TRIAL MEMORABILIA?