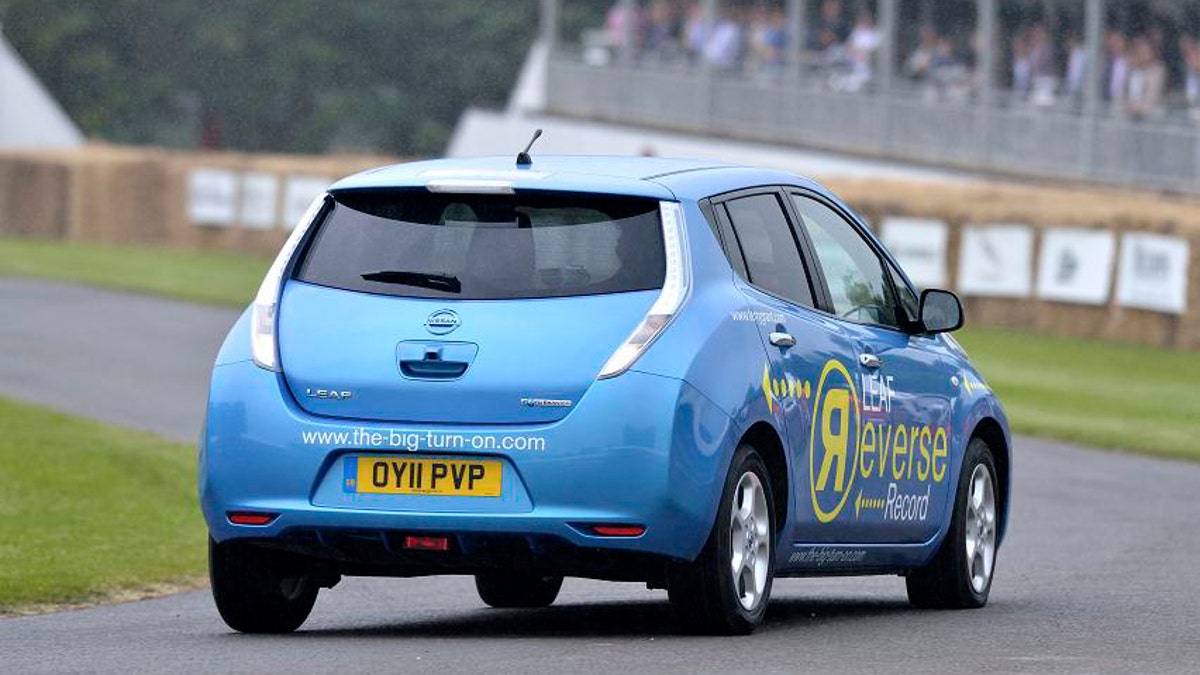 This guy can drive 55...in reverse.
A Nissan Leaf driven by stunt driver Terry Green has set a world speed record for driving one mile in reverse.
The feat took place at this past weekend's Goodwood Festival of Speed in England, a historic car event that includes a hill climb race up a 1.16 mile long road on the grounds of the Goodwood House estate.
Powered by a direct drive electric motor with no gears, the Leaf can theoretically go as fast in backwards as forwards, although customer models come with a 25 mph speed limiter for reverse in the name of safety. This was removed on Green's car, which broke the record with a run up one mile of the tight, twisty lane in 2:03, then set a new one of 1:37 at an average speed of 55 mph.
To put the record in perspective, a race car powered by the same Leaf motor covered the full course forward in 1:06, while the overall winner of the event was an early 1990's Judd Formula One car that did it in 46 seconds.
It was Green's second record at Goodwood in as many years, having driven a Nissan Juke up the course on two wheels last year.
No comment on the record yet from Mater of the "Cars" films, who previously held the title of world's best backwards driver.