Nissan announces electric entry for 24 Hours of Le Mans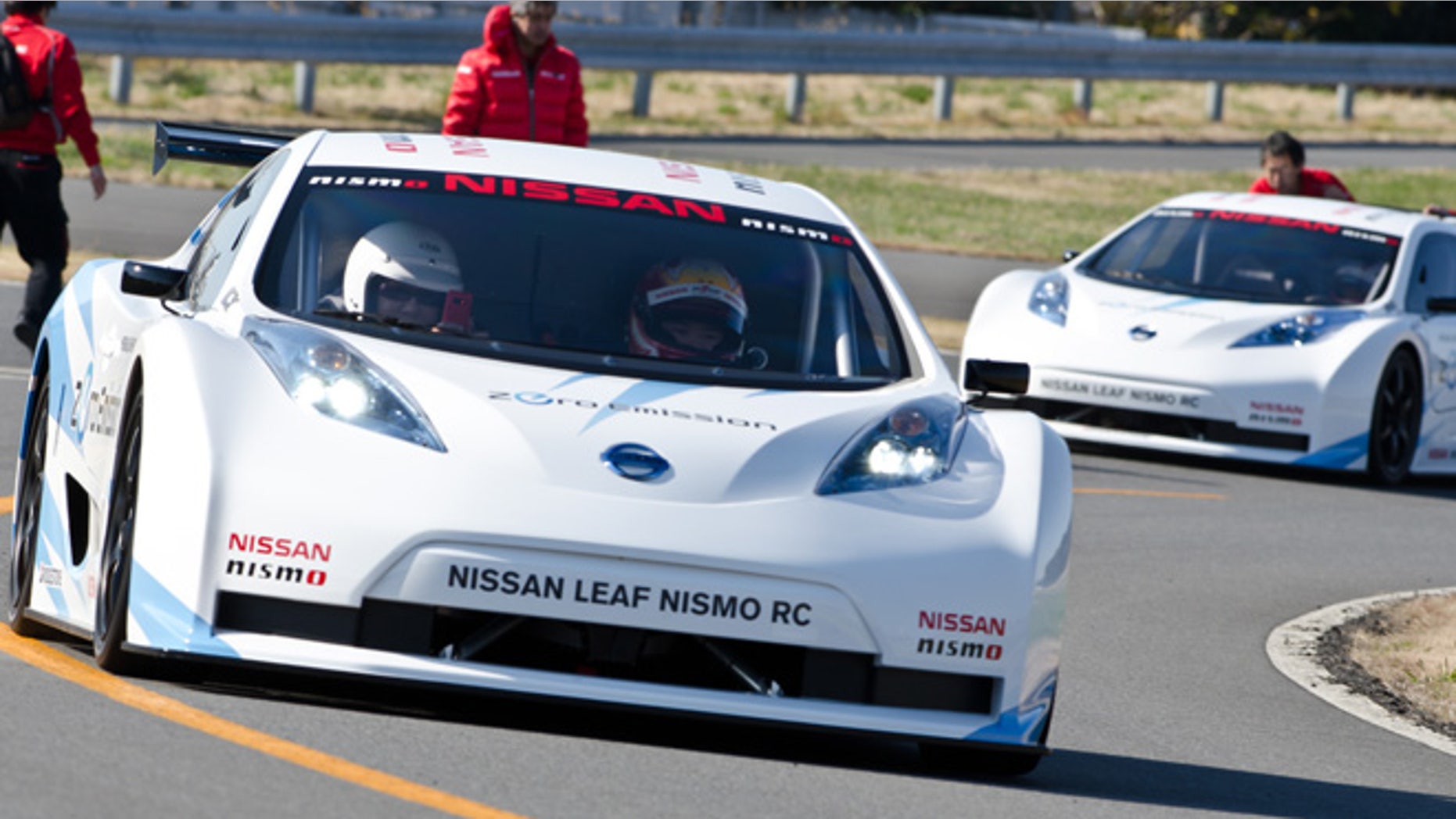 Less than a year after being a crucial part of the pioneering DeltaWing project, Nissan has revealed that it will return to the 24 Hours of Le Mans in 2014 with an all-new electric race car, set to compete as the "Garage 56" entrant.

The announcement was made Monday evening by Nissan President and CEO Carlos Ghosn during the opening of NISMO's new headquarters in Yokohama, Japan. Ghosn also confirmed that NISMO has become the brand's exclusive global motorsports and performance arm.

"We will return to Le Mans with a vehicle that will act as a high-speed test bed in the harshest of environments for both our road car and race car electric vehicle technology," Ghosn said in a statement.

Further details of Nissan's new project, incorporating electric technology, have yet to be revealed. However, the Garage 56 entry is the first step towards a planned entry into LMP1 in the future, according to Darren Cox, Nissan's Global Motorsports Director.

"We say we're about innovation and excitement," Cox said in an exclusive interview on radiolemans.com. "If we weren't trying to get Garage 56 every year, we wouldn't be innovative.

"That particular entry is put in place for the most innovative car that year. That's what we're all about. We're not about using it once and walking away from it. We really want to utilize that opportunity to show our innovation."

Cox said Nissan is currently evaluating an undisclosed type of propulsion technology with the ACO and FIA and the feasibly of it fitting within the new-for-2014 LMP1 regulations, which sees a switch towards energy allocation and efficiency.

No specific timeframe for Nissan's planned LMP1 effort has been announced.

"We're in uncharted territory here," Cox said. "We don't know how good this technology is going to be. We're obviously doing a huge amount with simulation at the moment. We think we will be pretty accurate when we actually get there in terms of the simulation. But we need to run these cars and need to work out how it all works."

As one of the driving forces behind the DeltaWing project, Nissan was part of the first-ever Garage 56 entrant at Le Mans in 2012, running outside of the general classification but aligned to the LMP2 class. While the DeltaWing retired early after contact with a Toyota LMP1 car, the Ben Bowlby-designed car went on to finish an impressive fifth at the 1,000-mile Petit Le Mans.

This year, a hydrogen-electric powered car from Green GT will occupy Garage 56 at Le Mans, which will be followed by Nissan's planned return in 2014.

"With Garage 56 and the open regulations, you're not restricted. You can do different things," Cox added. "We're already talking about different strategies and how you use the electric technology. It's really interesting.

"Yes, there'll be the headline that we'll be doing a lap of Le Mans [in 'x amount of time'] with an electric car. But actually, there is a real interest in terms of the strategy of how you use the electric technology."

Nissan will also have a continued presence in the LMP2 category at Le Mans, as well as the FIA World Endurance Championship and European and Asian Le Mans Series, with customer-based efforts utilizing its 4.5-liter V8 powerplant.