New Nissan Frontier pickup finally on the way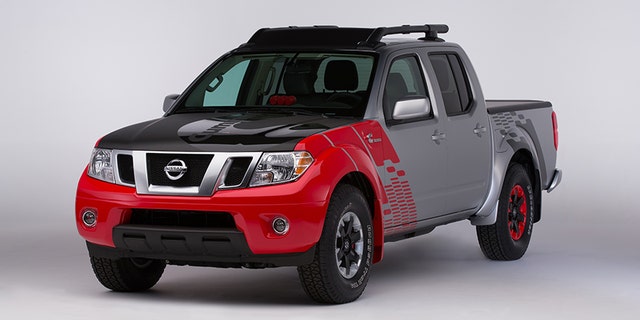 NEWYou can now listen to Fox News articles!
The Nissan Frontier is one of the oldest vehicles on the road today. Not the rusty one your neighbor drives, the new one that's on sale in showrooms.
The last time it was significantly redesigned was 2005, but it still sells reasonably well. Nissan has moved over 50,000 of them so far this year, putting it ahead of the Honda Ridgeline and GMC Canyon, not to mention Nissan's own Titan full-size trucks.
It even took class honors in J.D. Power's Initial Quality awards the past two years, but scored the lowest in the Institute for Highway Safety's most recent round of crash tests, where it was the only truck to receive a Marginal overall safety grade.
TOYOTA TACOMA TOPS SMALL PICKUP CRASH TESTS:
In the wake of that news, Nissan has taken to opportunity to confirm plans for a next-generation Frontier that will be built at its Canton, Miss., factory. No technical details on the truck were released, or its on sale date, but it's likely over a year away from production.
The last time Nissan had much to say about a new Frontier was in 2014 when it revealed the Cummins diesel-powered Frontier Runner project at the Chicago Auto Show and said a new one was in the works.
Since then Nissan has introduced a new version of the Navara midsize pickup it sells in other markets, and which the upcoming Mercedes X-Class is based on. Those trucks are not currently engineered to meet U.S. safety standards, but could be updated during a midcycle refresh. Chevrolet did exactly that to bring its global Colorado to here a few years ago, and what Ford is in the process of ahead of the Ranger's return next year.