New Honda Ridgeline design partially revealed in sketch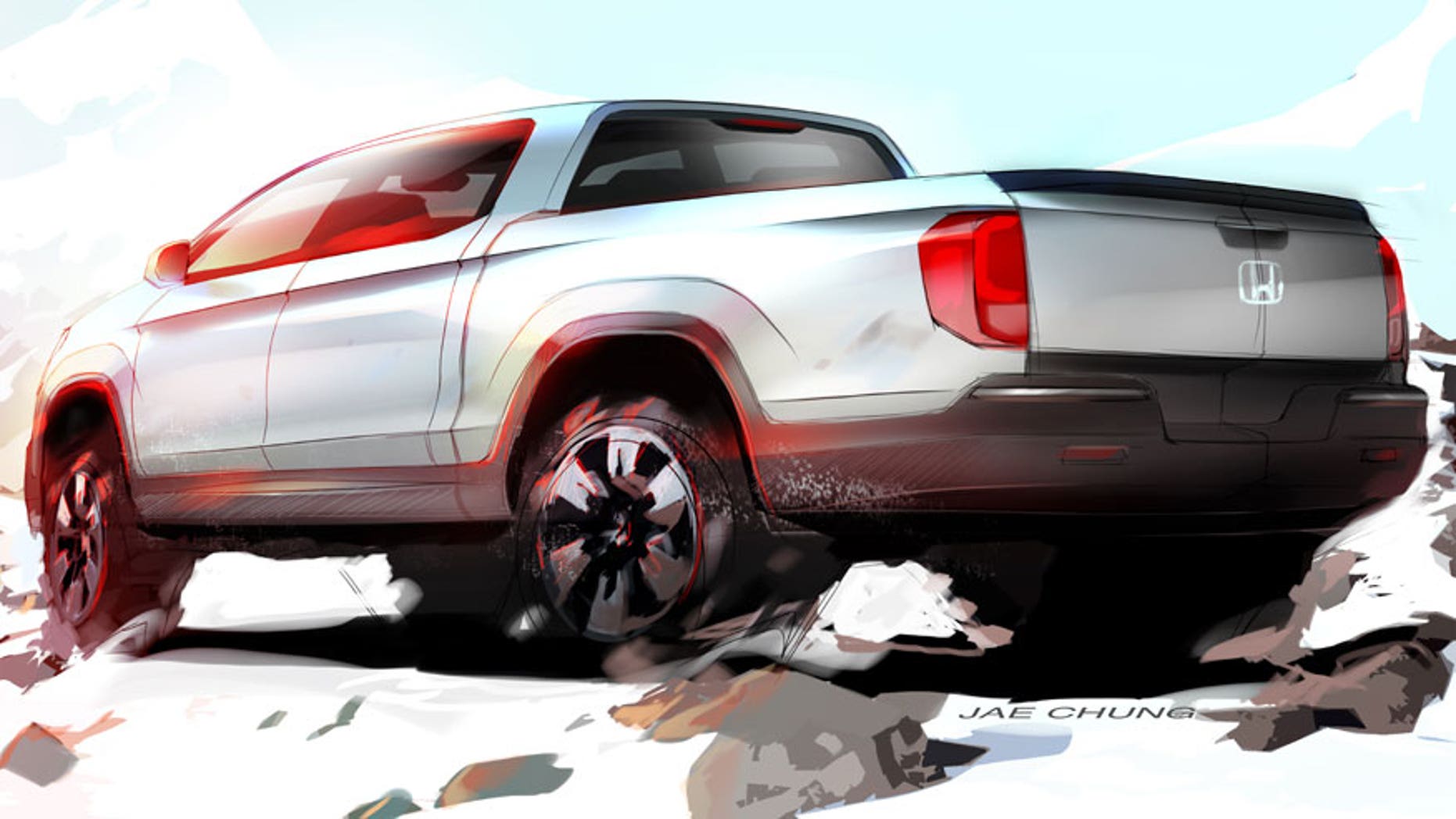 Faced with dwindling sales -- less than 14,000 in 2014 -- the Honda Ridgeline pickup went out of production last fall. But it will be back.
Honda has released a sketch of its next-generation Ridgeline, which is expected to go on sale next year.
Most notably, the new Ridgeline ditches the old model's signature flying buttress-style bed sides for a more traditional pickup profile. Technical details for the vehicle have not been revealed, and while it's likely to maintain the Ridgeline's unique reinforced unibody chassis design, there are a couple of possible hints in the sketch that more changes than the bed side shape may be on the way.
The first is a line bisecting the tailgate that suggests it can open barn door style, as well as flip down. The one on the old Ridgeline could be swung open like a door, so a little cleverness here wouldn't be too far-fetched. Chrysler recently patented a similar design, although it hasn't confirmed any plans to put it into production.
Then again, the line could be nothing more than a drawing tool used by the artist. However, there's another interesting one at the front of the bed that makes it look as if it's detached from the cabin, like a typical pickup's. On the last Ridgeline, the body sides were seamless .
It'll be a while before Honda reveals all, including the front end design, but spy photos of prototypes undergoing suggest it'll be more streamlined than the one it replaces.