New Ford Bronco surfaces in Brazil?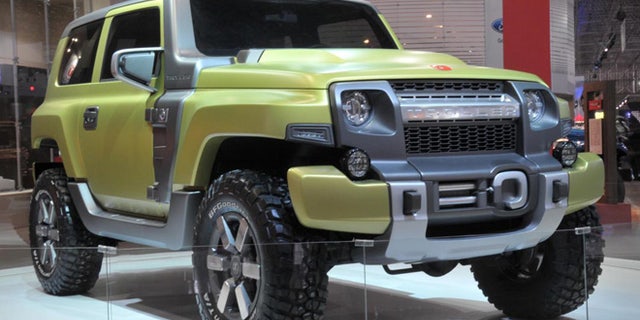 While Ford was busy unloading brands like Aston Martin, Jaguar and Land Rover a couple of years ago, it picked up one that you've probably never heard of: Troller.
Ford's Brazilian operation bought the Horizonte-based specialty off-road vehicle company in 2007, which builds a small line of serious, turbodiesel-powered 4x4s in Brazil and Africa that's unlike anything else Ford itself has built since the Bronco.
At the Sao Paulo auto show last week, Troller unveiled the TR-X, a retro but very modern two-door concept that features an integrated intake snorkel, and a hood that the company says "exhibits a high central detail that conveys power and virility," adding that "the front grille has a design that mimics the scale in front of the vehicle itself, giving the model great personality." Sounds like a real dreamboat.
Unfortunately you'll probably have to keep dreaming if you expect it to make it to America, even if it goes into production. The last Brazilian-built car imported to the United States was the ultra-cheap Volkswagen Fox back in 1993. Times have changed a lot since then, but probably not that much.
Still, even with as much personality as it already has, the TR-X would look even better with a bucking bronco on that grille.
Read: Brazilian-built VW Microbus is not dead, but will be soon