'New' Ferrari wrecked in DUI crash, police say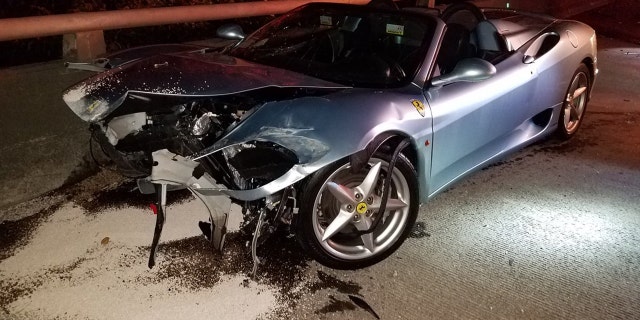 NEWYou can now listen to Fox News articles!
An Oregon man was arrested for drunken driving Tuesday after a crash that smashed his Ferrari 360 Spider, authorities said.
John Randal McCauley, 57, was cruising in his Italian luxury sports car along Interstate 5 near Wilsonville — about 18 miles south of Portland — when he lost control and smacked into the center median just after midnight, FOX12 Oregon reported.
McCauley and his passenger, Kimberly Ann McCauley, 66, were taken to a hospital with unspecified injuries, the Oregonian reported.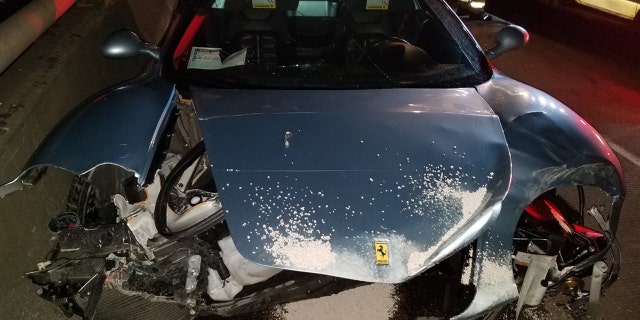 Photos taken by police show the car's crumpled hood and a huge chunk of its mangled front end missing. Skid marks trail behind the wreck.
"Maybe not the way you want to break in your brand new #Ferrari," Oregon State Police wrote on Twitter. Police did not say how fast the driver was going.
The tweet suggests that McCauley had recently purchased the decade or more-old exotic. The market value for similar cars runs from roughly $75,000 to $125,000
John Randal McCauley was later released from a hospital and charged with driving under the influence of intoxicants (DUII), police said.