NASCAR Xfinity's Conor Daly loses sponsorship over father's resurfaced N-word slur
Lilly Diabetes has parted ways with driver Conor Daly ahead of his NASCAR debut after reports surfaced that his father, Derek Daly, a retired Indy 500 and Formula One driver, used the N-word during an interview in the 1980s.
On August 24, the pharmaceutical company announced they would be ending the sponsorship of the 26-year-old driver ahead of the NASCAR Xfinity race scheduled for August 25. Lilly confirmed in a statement that its partnership with Daly, who primarily races for IndyCar, was intended to raise awareness for treatment options and resources for people living with diabetes.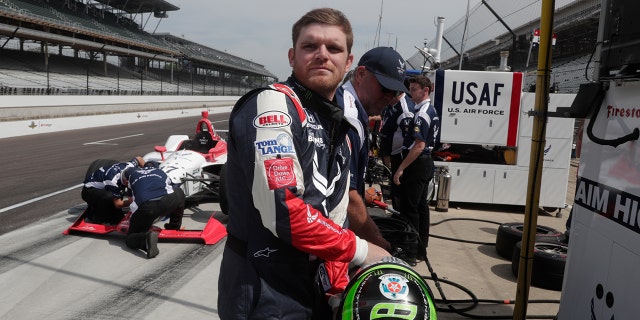 Daly was diagnosed with Type 1 diabetes at age 14, USA Today reports.
"Unfortunately, the comments that surfaced this week by Derek Daly distract from this focus, so we have made the decision that Lilly Diabetes will no longer run the No. 6 at Road America this weekend," Lilly said in a statement. "We remain committed to our mission of supporting people with diabetes."
The same day, Daly spoke out on social media to share his side of the story.
"The last 24hrs have been quite an unnecessarily difficult ride for my family. There is A LOT I want to say... but I'm still here and still racing. I appreciate the support from @roushfenway and ALL of you. @LillyDiabetes has been a big part of my career and Im very thankful. #6" he wrote on Twitter.
FOLLOW FOX NEWS AUTOS ON FACEBOOK FOR MORE
"The good news is we are still here as a team, and we will go racing tomorrow @roushfenway ! Lilly Diabetes has been a part of my career for several years now and I thank them for that support support," Daly continued on Instagram.
Two days ago, the Indianapolis Star reported that Conor's father denied being the original source of a racial slur that led to the retirement of longtime Indianapolis Colts radio voice Bob Lamey last weekend.
WISH-TV reported that Daly was the source in a story Wednesday. It also led to the station severing its ties with Daly, a freelance racing analyst.
In a statement, the elder Daly said he admitted to using a racial slur for African-Americans during a radio interview in the early 1980s. Derek Daly, who had just moved to the United States then, said the term had a different meaning and connotation in his native Ireland. He said was "mortified'" when he learned how the term was used in the United States and has never used it since then.
"Finally, I want everyone to know I deeply regret and sincerely apologize for what I said more than three decades ago," the elder Daly said in a statement.
Meanwhile, his son is still slated to make his NASCAR debut at the rural Wisconsin road course with Roush Fenway Racing later today.
Fox News' Gary Gastelu and The Associated Press contributed to this report.