NASCAR to test restrictor plates in $1 million Charlotte All-Star race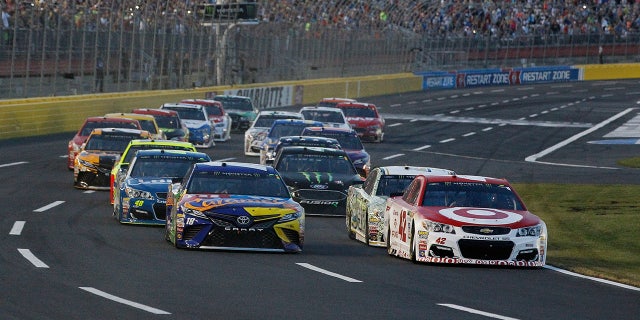 NASCAR is bringing restrictor plate racing to Charlotte Motor Speedway, to see if it improves competition at the 1.5-mile track.
The trial will be combined with a new aerodynamic package that will be mandated for the non-points All-Star race on May 19.
The plates are used to reduce horsepower and are typically only used at the longer, faster Daytona and Talladega superspeedways.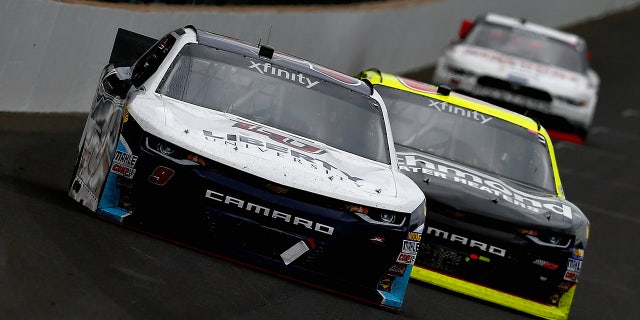 The aero package that will be used in the May 19 All-Star race is the same that NASCAR tried in the Xfinity Series race at Indianapolis Motor Speedway last year. That race saw record numbers in leaders, lead changes and green flag passes for the lead.
FOLLOW FOX NEWS AUTOS ON FACEBOOK FOR MORE NASCAR NEWS
To replicate that for the All-Star race, each car will be fitted with aero ducts, a 6-inch-high spoiler with two 12-inch ears, a restrictor plate and the 2014 style splitter.
The format for the $1 million exhibition is four stages — 30 laps, 20 laps, 20 laps and a final 10 lap shootout for the grand prize. Only green flag laps will be counted in the final stage.
The Associated Press contributed to this report