NASCAR race renamed Roseanne 300 to promote returning sitcom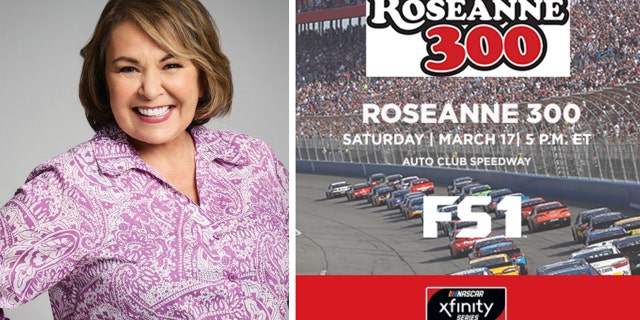 The rebooted "Roseanne" show is coming back to TV a week earlier than planned. At least the name is.
NASCAR announced Friday that this Saturday's Xfinity race at Auto Club Speedway in California will be called the Roseanne 300, after picking up sponsorship from the Roseanne Barr-led ABC sitcom that's set to premiere on March 27.
It's not the first time a TV show has bought the naming rights to a NASCAR race. "Top Gear" and "SpongeBob Squarepants" both have, and the Duck Commander 500 pretty much only exists because of the "Duck Dynasty" reality show.
No word yet if Barr herself will make a surprise appearance to reprise the infamous national anthem she sang before a San Diego Padres game in 1990, but Michael Fishman, who plays D.J. on the program, will be Grand Marshall for the race, which will be broadcast on Fox Sports 1 at 5 pm ET.
ARE YOU FOLLOWING FOX NEWS AUTOS ON FACEBOOK YET?