NASCAR driver Vickers undergoes heart surgery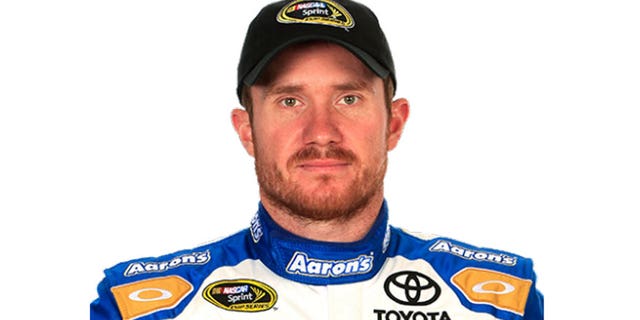 NASCAR driver Brian Vickers underwent surgery to repair a hole in his heart for a second time, and the recovery period will cause him to miss the start of the 2015 season.
Vickers said in a statement Monday issued by Michael Waltrip Racing that his previous health issues have given him "a very keen understanding of my body" that helped him recognize something wasn't right last week. Tests revealed his body was rejecting the artificial patch he received in a 2010 procedure to fix the hole in his heart.
He said he had another "corrective" surgery Saturday to repair the hole.
"I have faced obstacles before and it has made victory that much sweeter and I know that will be the case again," the 31-year-old said. "I will need plenty of time, rest and rehab, but this temporary setback will not stop me from pursuing my dream of becoming a NASCAR Sprint Cup champion."
MWR did not name a replacement driver for the No. 55 Toyota, or address how long Vickers may be sidelined.
"MWR has plenty to consider and we will confer with our partners, including (sponsor) Aaron's and Toyota," said MWR co-owner Rob Kauffman. "As this is fresh news, we will adjust our future plans as more information becomes available."
It's the third major health issue to sideline Vickers since 2010.
Vickers missed the final five races of the 2013 season because he was placed on blood thinners to treat a blood clot in his right calf. He also missed 25 races during the 2010 season when clots were discovered in his legs and lungs.
During his 2010 absence, he underwent a pair of procedures — one to close a hole in his heart and another to insert a stent into a vein in his left leg. He was private about the heart surgery and only addressed it a month after the procedure.
Vickers is headed into his 12th season in the Cup Series, fourth with MWR. He shared a seat in the No. 55 Toyota with Mark Martin in 2012 and most of 2013, and took it over full-time this season.
A three-time Sprint Cup Series winner, Vickers had nine top-10 finishes this season and was 22nd in the final standings.
In 58 races with MWR, Vickers has one win (New Hampshire, 2013) and won the pole at Talladega last October. He's the 2003 Nationwide champion and was the youngest in series history to do so until Chase Elliott broke Vickers' mark this season.