NASCAR announces big rule changes for 2019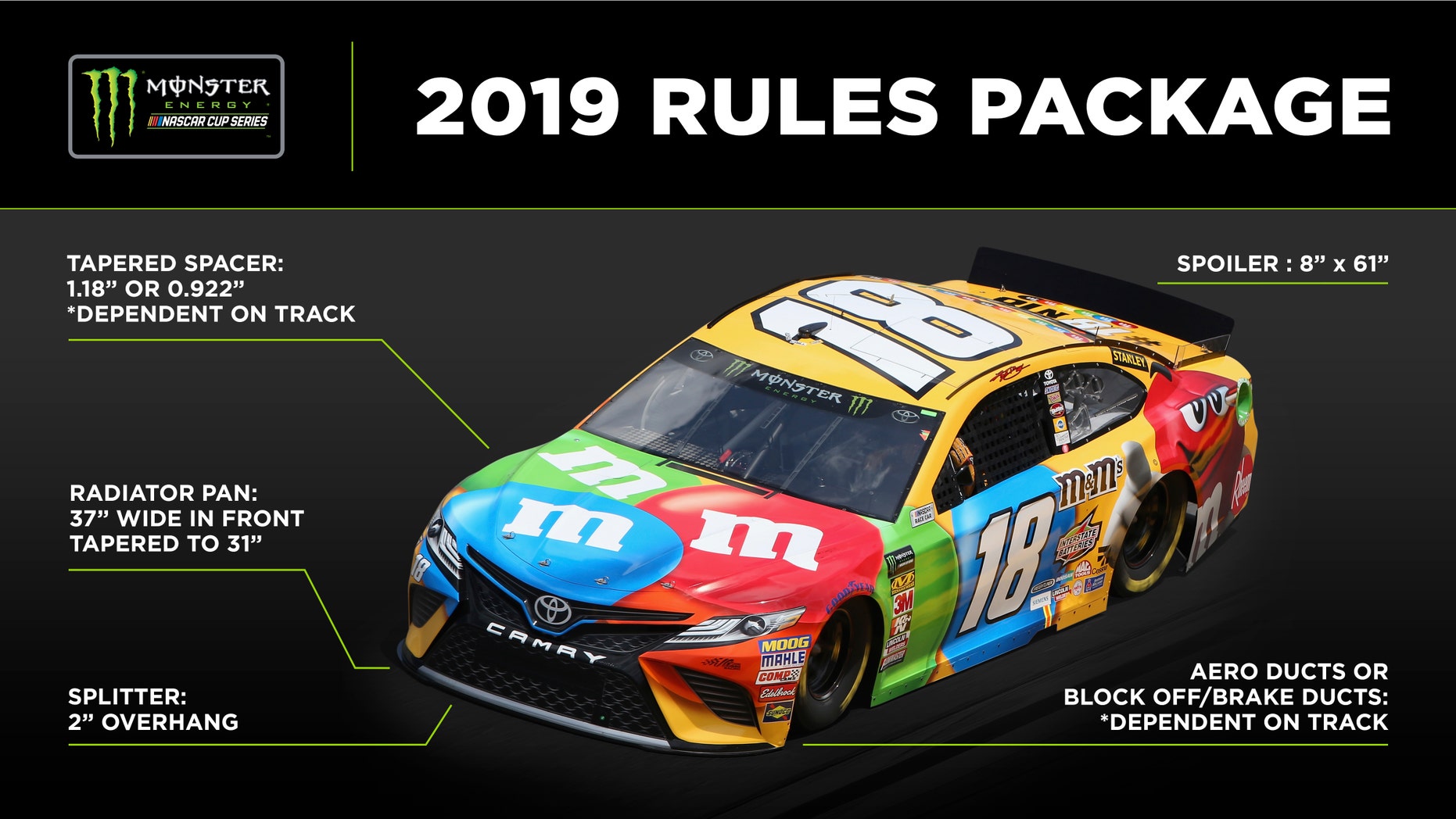 NASCAR is reducing power and increasing downforce for 2019 in an effort to create closer racing.
After the Daytona 500, the series will eliminate the restrictor plates that have been used at Daytona and Talladega since 1987 to regulate top speed and switch to a tapered spacer on the intake system that will be employed at all oval tracks over 1.2 miles and cut power from 750 hp to 550 hp while giving them better throttle response.
Along with the engine updates, the cars will also be getting taller spoilers, larger front splitters and other aerodynamic updates to give them more downforce and grip, which should translate to more drafting opportunities and closer racing. A similar set-up was used during the All-Star race at the 1.5-mile Charlotte Motor Speedway in May with promising results.
"We think that'll put it more in the drivers' hands, especially as we go to some of the intermediate tracks, and are excited to see how that plays out," Steve O'Donnell, NASCAR Executive Vice President and Chief Racing Development Officer said.