Muscle Car Flops: The 5 least muscular muscle cars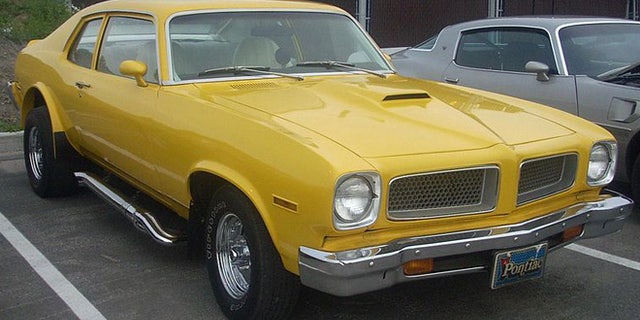 When the golden age of muscle cars ended in 1973, fuel shortages, insurance rate increases and emissions laws ushered in what has been popularly dubbed "The Malaise Era," which saw low-compression, low-horsepower engines and cars that may have looked like muscle cars but sure didn't perform like them. Here are some of the 98-pound weaklings of the immediate post-muscle era:
1. 1976 Ford Mustang II Cobra: The Mustang II Cobra was famous as the ride of Farrah Fawcett in the first season of "Charlie's Angels." While it reprised the name of the famous Carroll Shelby sports car, there was little that was sporty about the car other than its faux racing stripes. With just 140 hp from a 302 V-8, 0-60 took more than 10 seconds.
2. 1980 "California" Corvette: Anyone who remembers "California emissions" as one of the litany of recited options on game show giveaway cars of the '70s knows that the Golden State has always had tougher smog laws than anyone else. Already down about 600 percent in power from the mid-'60s, in 1980 GM couldn't provide the Corvette with a 350 V-8 that was clean enough for Cali, so an anemic 305 was substituted. It was a new post-1954 low for the 'Vette.
3. 1974 Pontiac GTO: The last of the "real" GTOs were sold in the 1972 model year. For 1974, the GTO was based on the Ventura, Pontiac's version of the Chevy Nova. A 200 hp 350 ci V-8 was the only engine available. Still, given the car's relatively light weight, its sub-8-second 0-60 run makes it the speedster on this list.
4. 1981 Chevrolet Camaro Z/28: Perhaps the nadir of the stone knife and bearskin approach to emission controls, the '81 Camaro Z/28 with a 5.7-liter V-8 came with a whopping 165 hp if you ordered the manual transmission. To put that into perspective, the 1.6-liter turbo four in a new Chevy Cruze is rated at 181 hp.
5. 1980-81 Pontiac Turbo Trans Am: Along with the Mustang II Cobra, the Turbo T/A may be the champ on this list when it comes to the graphics package writing a check that the engine couldn't cash. A weight problem and the disappointing output of the turbocharged 301 ci V-8 combined for a car that was to the Trans Am what "Smokey and the Bandit Part 3" was to sequels.
Click here for more classic car and vintage motorcycle stories from Hagerty.