Mopar 'Hellcrate' motor is 707 horsepower in a box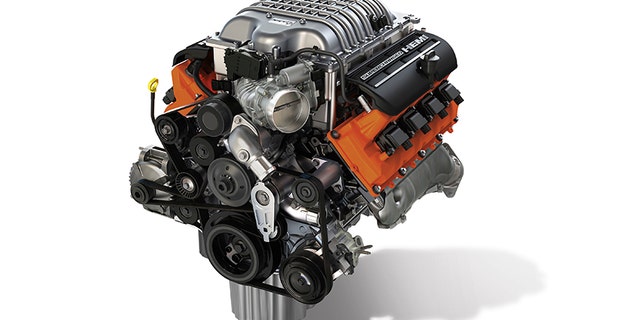 Mopar is now selling the ultimate way to resurrect your classic car.
For the first time, it's offering the 707 hp supercharged V8 from the Dodge Challenger SRT Hellcat as a crate motor that it calls (surprise, surprise) "The Hellcrate." Up until now, a Dodge Challenger or Charger was probably sacrificed for any custom Hellcat build you've seen.
There's also an engine kit with a powertrain control module, wiring harnesses, oxygen sensors, an accelerator pedal and the other equipment that allow for "plug and play" installation. The motor costs $19,530, while the engine kit goes for $2,195.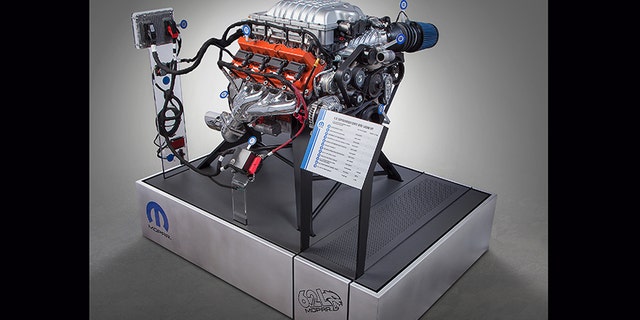 Keep in mind, the Hellcat is the second-most powerful American motor ever made, next to the Demon version of it.
Unfortunately, the Hellcrate is only certified for use in pre-1976 vehicles due to emissions certifications, so any dreams you've had of building a Dodge Pacifica Hellcat will have to wait.
But, if you ever wanted a Dodge Dart that really flies or a Colt that runs like a thoroughbred, your life just got a lot easier.