Mini driver wins Guinness parallel parking record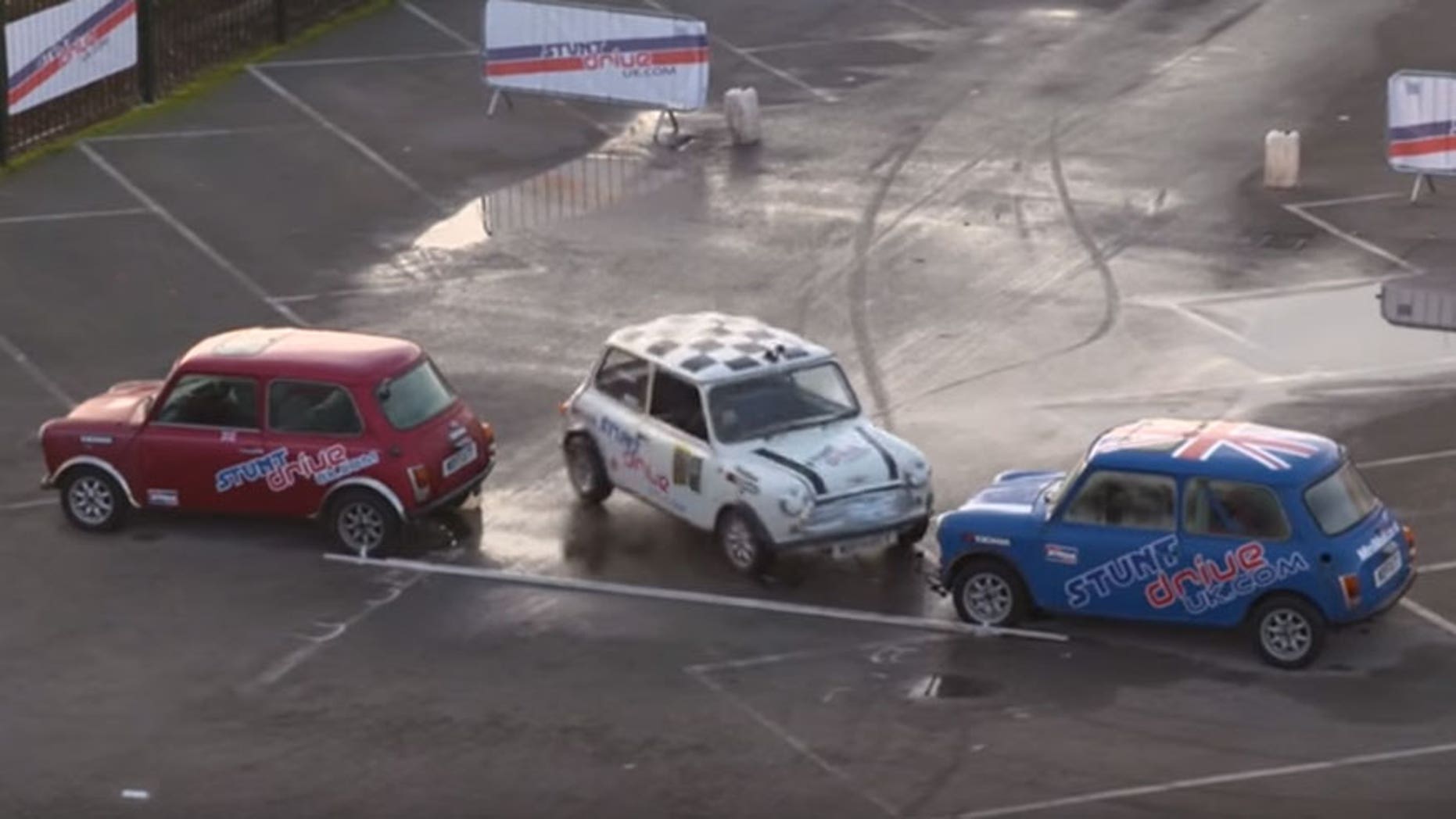 A stunt driver has claimed the Guinness world record for the tightest reverse parallel park, by shoehorning his Mini into a space that left a combined distance of 34cm (13.4 inches) between his car, and the cars in front and behind it.
The stunt drive specialist and multiple record holder began his maneuver by reversing his Mini at speed towards a space created between two other parked Minis at Brooklands museum, near Weybridge, Surrey. Then, as he entered a wet area of track, he performed a J-turn followed by a handbrake turn, and slotted the car into the tight gap.
A delighted Moffat said afterwards, "I am thrilled. A lot of planning went into today's successful record attempt."
A Guinness World Records official confirmed that Moffat had beaten the previous record, established by Ronny Wechselberger in June 2012, by 1cm (.4 inch.)
----------
More auto news from The Sunday Times: