Michael Schumacher's wife 'doing everything humanly possible' to help the injured F1 driver as he turns 50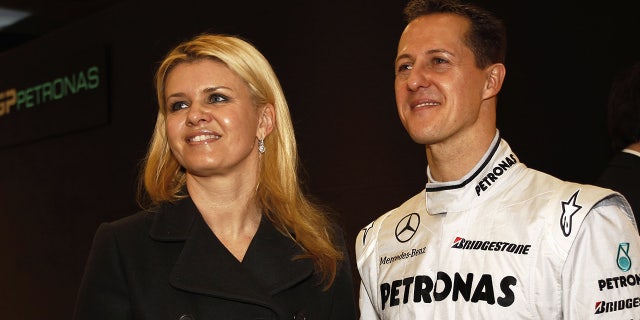 Michael Schumacher's wife has released a rare statement ahead of his 50th birthday to tell fans she's doing "everything humanly possible" to help him.
The seven-time F1 champ suffered severe head injuries on a family skiing holiday in the French Alps on December 29, 2013, and has not been seen in public since. In the five years which have passed his wife Corinna has kept the extent of his injuries and his condition a secret in a bid to protect the family's privacy. He is understood to be receiving medical care at the family home near Lake Geneva in Switzerland, but little else is known.
The statement, issued this morning on behalf of his family, read: "You can be sure that he is in the very best of hands and that we are doing everything humanly possible to help him. Please understand if we are following Michael's wishes and keeping such a sensitive subject as health, as it has always been, in privacy. At the same time we say thank you very much for your friendship and wish you a healthy and happy year 2019."
It also stated: "We are very happy to celebrate Michael's 50th birthday tomorrow together with you and thank you from the bottom of our hearts that we can do this together. Michael can be proud of what he has achieved, and so are we! That's why we remember his successes with the Michael Schumacher Private Collection exhibition in Cologne, by publishing memories in social media and by continuing his charitable work through the Keep Fighting Foundation.
"We want to remember and celebrate his victories, his records and his jubilation."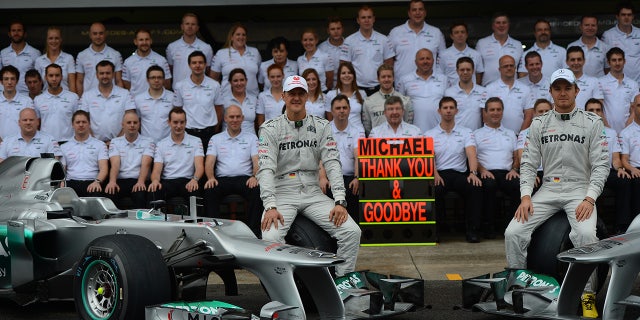 The F1 legend was put in a medically induced coma after hitting his head on rocks while skiing with his son Mick. And, despite wearing a helmet, the German star fell into a coma for six months after the accident and doctors said he had suffered blood clots on the brain. Physicians said he would almost certainly have died if he was not wearing head protection.
It is believed Schumacher is not bedridden, nor on a complete life support system as he receives £50,000-a-week medical care in Switzerland.