Miami preps for historic auto show to benefit vets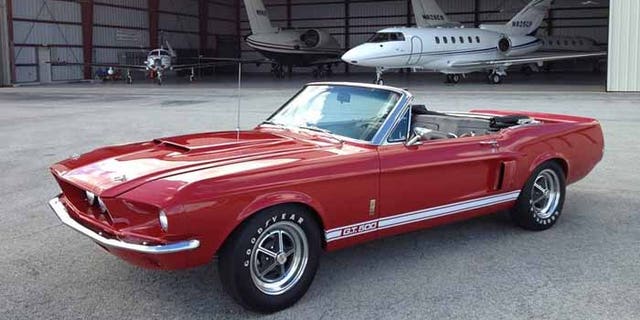 A rare car collection is coming to Miami to drive interest in a worthy cause.
This weekend marks the 2nd Annual Miami Beach Concours Auto Show presented by Road & Track, in which the 120-acre Miami Beach Golf Club will be covered not only with professional drivers and renowned collectors, but with 150 of the world's rarest and most exclusive luxury cars, supercars and sports cars.
"All of the cars have some historical significance. Famous race cars, significant show cars and cars that are just really rare," John Temerian, president of the Miami-based luxury and exotic car rental service, Lou La Vie, told FoxNews.com. "All of the cars are the most original examples of their kind and majority of them are either preserved from as old as the 1960s or underwent costly ($200,000-$500,000) Concours quality restorations. This is the best of the best in the automobile world. "
The Miami Beach Concours board and judges vet each car, often researching VIN numbers and pedigree to understand its history. Anticipated highlights from the lineup include:
? The Ferrari 275 Competizione #6885 is considered by some the most significant car Ferrari ever built. The car is valued as high as $70 million. Originally a factory Ferrari prototype race car, it was developed from the famous Ferrari 250 GTO. The car placed first in its class at the famous "24 Hours of LeMans" and third overall.

? 1967 Ford Shelby GT500 Convertible is deemed the world's rarest muscle car. Once claimed by Carroll Shelby as his own "personal driver," this candy-apple red convertible from 1967 is valued at more than $6 million.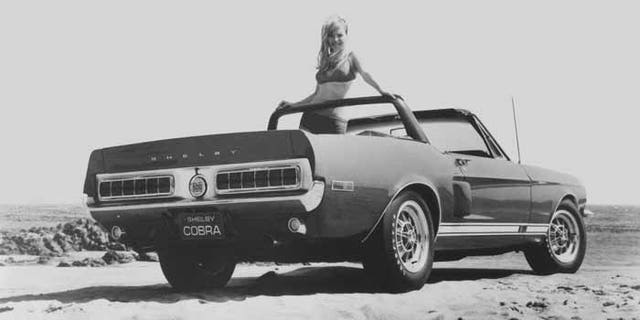 ? 1972 Lamborghini Miura SV is arguably the rarest, most sought-after and valuable Lamborghini ever built. Only 150 examples were produced. This car had not been seen since 2001 when it was originally sold at Bonhams auction. John Temerian discovered the car last year and has been restoring it back to its original condition to be displayed for its first time at the Miami Beach Concours.
? 1994 Jaguar XJ220 cost almost $750,000 new in 1992 and was the world fastest production car until the McLaren F1. As few as five examples ever made it to the USA and less than 280 were produced for the world. Miami Beach Concours founders discovered the car in a collection with only 400 miles on its odometer.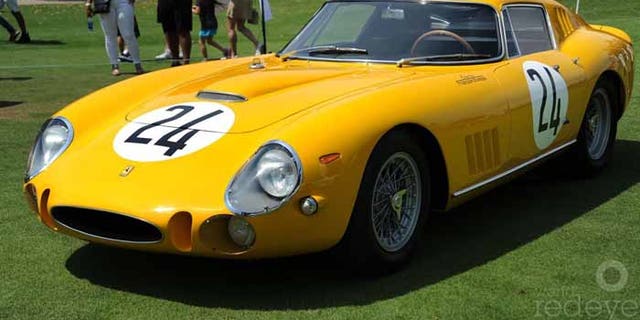 "Along with the world's greatest cars that rarely see the light of day and some of the most important automotive icons from design to racing, people can also expect some significant activation, like a F1 Simulator competition," said event producer Jay Pollak of the weekend's show.
A portion of the event proceeds will benefit the Lone Survivor Foundation, founded by honorary guest and former Navy SEAL Marcus Luttrell, who will be attending as a guest judge and presenting to the winner. Luttrell will join a panel of numerous car connoisseurs, including Italian engineer and Ferrari designer Paolo Pininarina, former chief test driver of Lamborghini Valentino Balboni, racing legend Emerson Fittipaldi and Hot Wheels For Real World Recorder holder Greg Tracy.
"We wanted a charitable aspect to the event and the Lone Survivor Foundation was a natural choice," said Mark Semos, former Navy SEAL and technical director from the Mark Wahlberg-starring "Lone Survivor" film, who is directing the content for the Miami event.
Additionally, the trophy will be jumped in via free fall and handed to Luttrell by two former SEALs, Justin Gonzales and Larry Yatch, from the Patriot Parachute team.
The Concours Auto Show officially opens to spectators on Sunday, March 20 at noon. Tickets are available at http://miamibeachconcours.com/