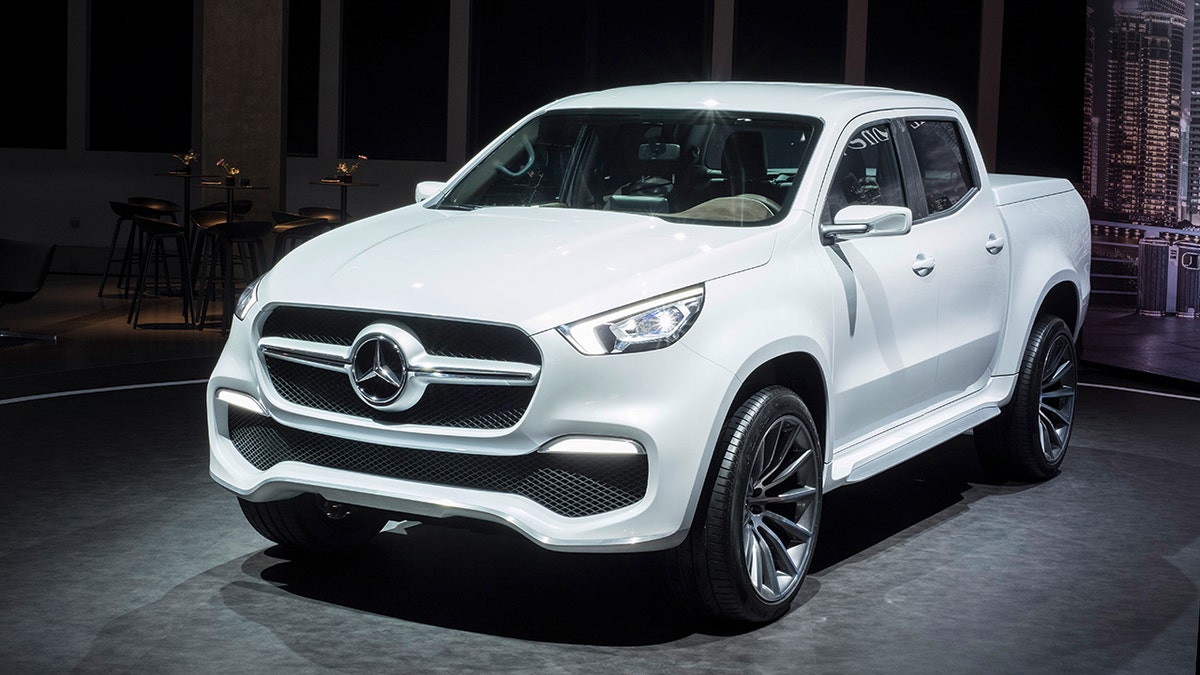 You wouldn't throw a ton's worth of gravel in the back of a shiny new Mercedes, unless that Mercedes starts with the letter X.
After showing two concepts last October, Mercedes-Benz has released a teaser video of the production model that debuts next week. The automaker calls it the "first of a new kind," although it's one of the last entries in a very competitive market where brand loyalty among customers stretches back decades.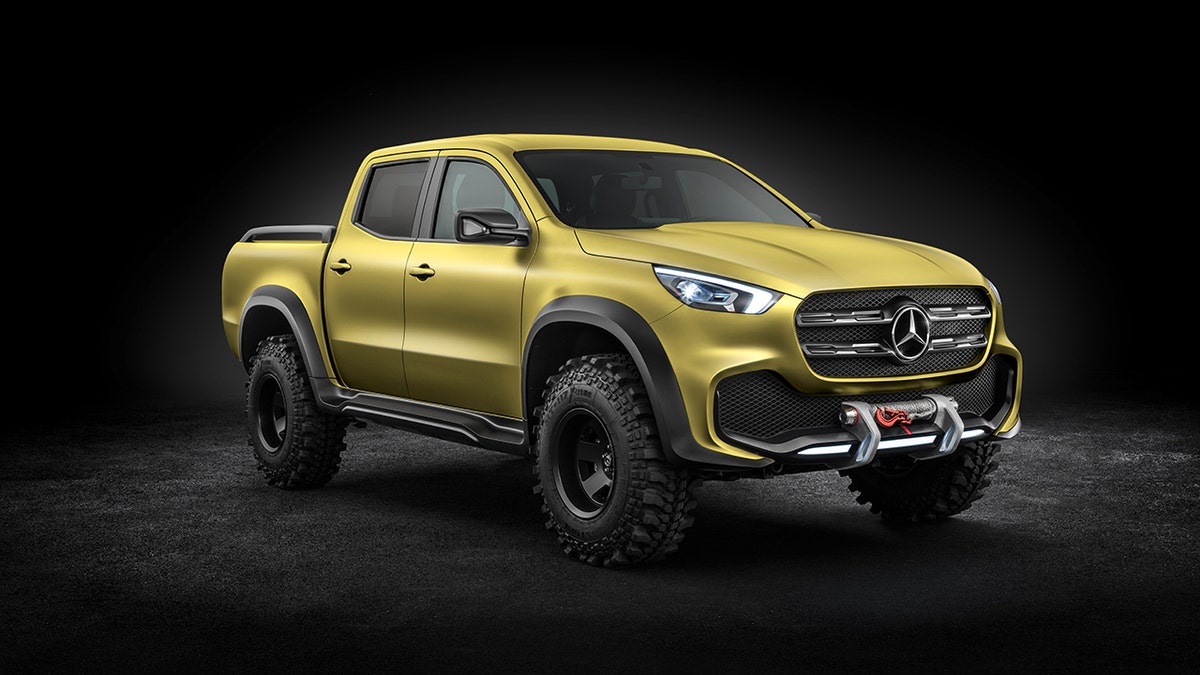 To that end, underneath its sleek exterior and boldface grille is a Nissan Navara. Mercedes has a manufacturing partnership with Renault-Nissan and the Japanese automaker will begin assembly at its Barcelona plant later this year for Europe, Australia, and South Africa. By 2018, the Renault plant in Cordoba, Argentina, will build the X-class for Latin America.
But nowhere is the United States, land of the pickup and connoisseur of $60,000-plus luxury trucks, on that list. Mercedes-Benz doesn't think it can sell a midsize pickup here despite growing sales of midsize pickups like the Chevrolet Colorado and Toyota Tacoma, and even among its own commercial vehicles that it does sell here such as the Metris and Sprinter work vans.
A long-standing "chicken tax" on imported trucks in effect since the Johnson administration would slap a 25-percent tariff on the Benz truck unless the automaker retooled its Alabama plant for X-class duty.
Stuttgart's foray into the pickup truck market is an unchartered one, yet there's seemingly no vehicle the 131-year-old automaker won't try selling. Truck lovers can order the G550 4x4 Squared, an SUV based off a Cold War-era troop transporter, and bounce nearly two feet off the ground. That'll just have to do if Mercedes can't clear a path for an American X-class.