Mercedes-Benz AMG G65 SUV recalled because it's too fast...in reverse
Well, that's one less car Mater needs to worry about stealing his "world's best backwards driver" title.
Mercedes-Benz is recalling certain 2017 AMG G 65s because they're potentially unsafe to operate in reverse.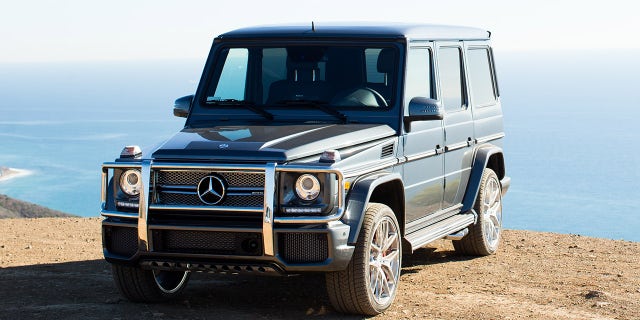 The hulking SUVs were supposed to be equipped with a limiter that restricts them to 16 mph while they're in reverse gear because "abrupt changes in steering…may cause the vehicle to become unstable," according to the recall notice.
The 2017 G-Class is an ancient machine, with roots that stretch back to the 1970s. It rides on solid front and rear axles, uses recirculating ball steering and, in the case of the G 65, is powered by a 621 hp V-12 engine. Its forward speed is also electronically restricted to 143 mph.
The good news for owners is that it's a quick fix that only requires an update of the ECU software, while everyone else can rest easy in the knowledge that only 20 of the $220,000 vehicles are affected by the recall, so you're chances of encountering one with its reverse lights on are about as good as Mater's winning The Piston Cup.