McLaren supercar completely demolished in Southern California crash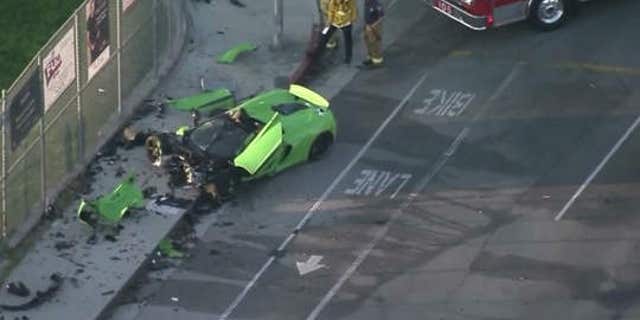 NEWYou can now listen to Fox News articles!
At least two people were injured Tuesday after a McLaren supercar was demolished in a two-car accident in Southern California.
The crash occurred in Woodland Hills at around 4:45 p.m., LAPD spokesman Officer Mike Lopez said. Video showed the green super car on the sidewalk with its front-end completely smashed in.
The car appears to be a McLaren 650 Spider, which has a base price of $265,000.
Police told the Los Angeles Times that two other vehicles had fled the scene of the accident.
The two injured were transported to the hospital. Their conditions weren't immediately available.
----------
Test Drive: 2016 McLaren 570S: