Mattel unveils the Hot Wheels Star Wars cars
The new Hot Wheels Star Wars lineup hits store shelves in October. The cars themselves make their debut at the 2014 San Diego Comic-Con Hot Wheels Booth. Here's what your favorite characters look like when they're prepped for orange track.
1. Chewbacca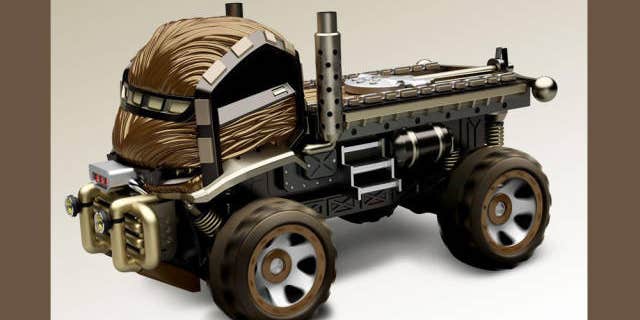 Han Solo's trusted Wookie companion really would make a hell of a workhorse. Hot Wheels reimagines him as a big, brawny, Unimog-style flatbed. Which, incidentally, is carrying the Falcon.
2. R2-D2
R2-D2 goes all American Graffiti in Hot Wheels form. He's not a bad choice for a hot rod, really. R2's always the one called upon to fix things, so he'd essentially be a maintenance-free Astromech T-bucket.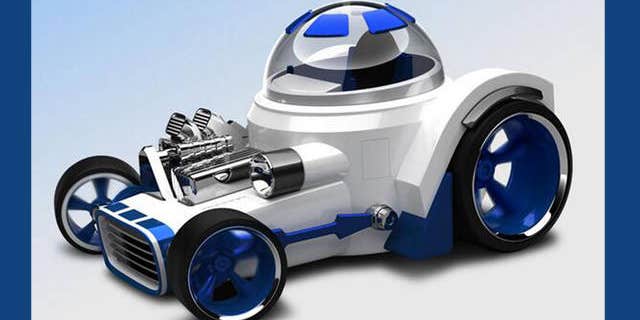 3. Luke Skywalker (X-Wing Pilot)
Expect multiple variations for Luke, since he sported many different looks throughout the Original Trilogy. Modeling a sports car after his flight suit and helmet is a good start. Giant intercooler makes a statement, but remember, don't get cocky, kid.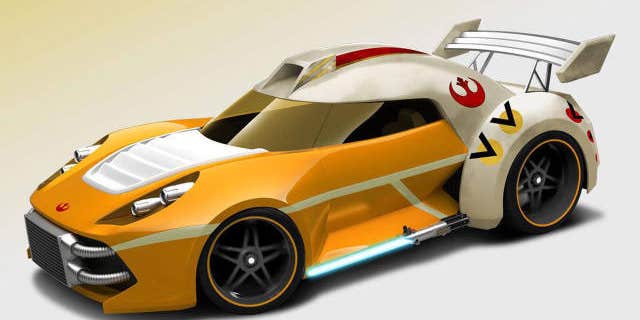 More from Road & Track:
2015 Dodge Challenger SRT Hellcat review first drive
4 reasons the Ford Mustang should race at the 24 hours of Le Mans
4. Yoda
Imagine an original Fiat 500 Abarth, only blown and modeled after a frail-looking little green alien who's not nearly as helpless as he looks, and you've got the new Yoda car.
5. Darth Vader
He's sleek. He's black. He's menacing. He's Darth Vader. Duh.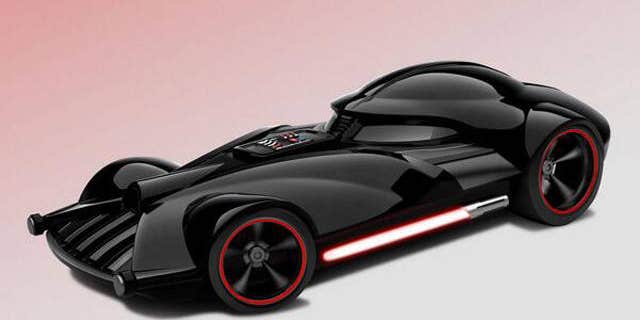 6. 501st Clone Trooper
The 501st Legion is the biggest, most organized group of Star Wars cosplayers in the...well, in the galaxy, probably. They've gotten love in the past (nods in the Clone Wars cartoon, a Hasbro action figure, etc.) and Hot Wheels pays tribute again here with this SUV modeled after a Clone Trooper.