Mater Takes on Distracted Driving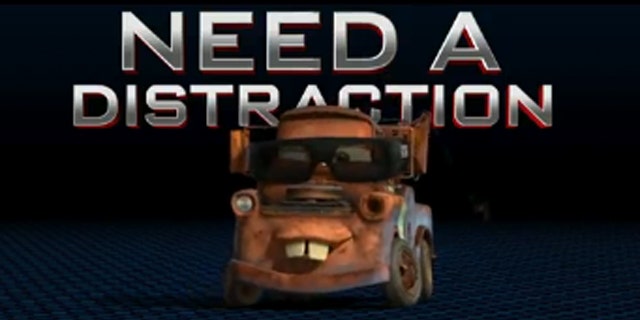 "Sometimes we all need a distraction...but never while driving," a voice says, as talking vehicles cover the screen.
A new spot, from the U.S. Department of Transportation, is part Cars 2 trailer, part PSA spot, and it aims to capture fans' attention while sending them an important message about driving distracted: That it puts you, your passengers, pedestrians, and others at risk.
Calling, texting, and other activities that could take away driver focus, the short video points out, with a voice arguing, "In our world, only bad guys drive distracted."
As it's likely to be viewed by parents as well as kids (many of whom will be of driving age in just a few years), the message is kept short and to the point. But accompanying the spot is a companion site that highlights eye-opening facts about distraction—such as that 5,474 people were killed on U.S. roadways in 2009 (and nearly 450,000 injured) in crashes reported to involve distracted driving, or that a fifth of injury crashes involve reports of distracted driving.
The distracted driving ad was also highlighted in the FastLane blog, of U.S. Secretary of Transportation, Ray LaHood. According to LaHood, a rich partnership between Disney and the National Highway Traffic Administration (NHTSA) has grown from a campaign featuring the Fairy Godmother from Cinderella, in 2005, to safety spots related to A Christmas Carol, Enchanted, Wall-E, and the original Cars.
Disney has made versions of the whole ad/PSA, which you can view below, available in multiple languages, with international versions also offered at no cost. And the accompanying Web site reminds visitors with a road sign that "One text or call could wreck it all."
Indeed, it could. Those who used hand-held cellphones and other devices while driving are four times more likely to be in a serious accident, according to the Insurance Institute for Highway Safety (IIHS).