Man Parks Illegally on Mountaintop...Again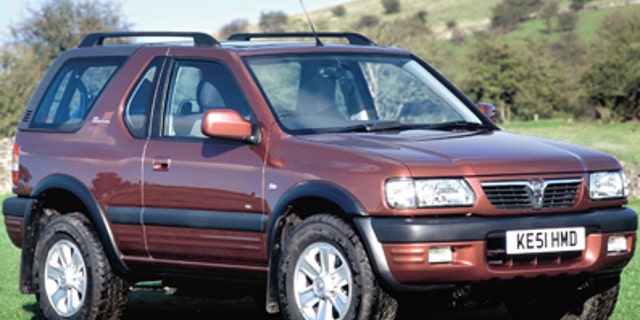 GWYNEDD, Wales -- A 4x4 car has been found abandoned at the top of Mount Snowdon in northwestern Wales for the second time in less than a month.
The vehicle is thought to be the same maroon Vauxhall Frontera that Englishman Craig Williams admitted parking at the 3,560-foot high mountain's summit earlier this month, the North Wales Daily Post reported Friday.
The car was abandoned on Sep. 3 and was stuck up the mountain for five days until it could be removed by a trailer, at a cost of $4,500. The same vehicle was advertised on eBay earlier this week but by Thursday it had been removed from the website.
Williams, 39, from Cheltenham in western England, had told reporters that driving up the mountain was on his personal list of "50 things to do before you die."
He was charged with dangerous driving and is due in court next week.
Snowdonia National Park Authority described Thursday's repeat stunt as "deeply disappointing."
Aneurin Phillips, spokesman for the authority, added, "This irresponsible behavior is totally unacceptable and I urge the police to prosecute the offender and impound and dispose of the vehicle."
A spokeswoman for North Wales Police confirmed that inquiries into the latest incident were underway.
Click here for photos of the parking job from the Daily Post