Man arrested for stealing Maserati he drove to see 'Blade Runner 2049'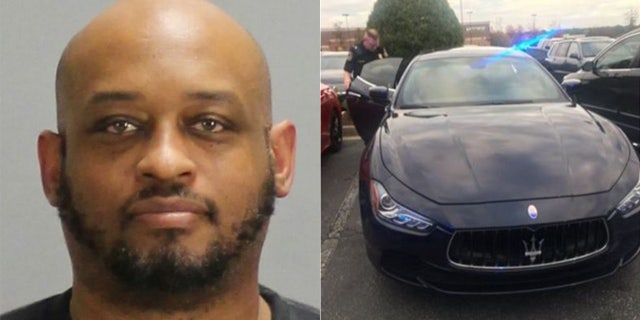 A ride in a Maserati to a movie theater sounds like a great night on the town.
It wasn't for a Georgia man who is accused of stealing a 2014 Maserati Ghibli and driving it to a showing of "Blade Runner 2049" in the city of Morrow last week.
The Clayton County Sheriff's Office says members of its B.A.T. (Burglary/ Auto-Theft/Truancy) unit spotted the stolen vehicle parked outside an AMC theater and noticed the hood was still hot, so they called for special units to seal off the area and undercover officers to stake out the car.
Keithrick Williams, 41, soon exited the theater, entered the car, started it and found himself in the middle of what the sheriff's office described as "a spectacular take down that rivaled if not surpassed the movie Keithrick had just seen."
"So many weapons were pointed in Keithrick's direction that he dared not to reach for the 9mm pistol that was on his passenger seat."
Keithrick was arrested without injury and charged with receiving stolen property and possessing a weapon during a crime, according to the Associated Press.