Magic Tank emergency fuel promises safe alternative to running out of gas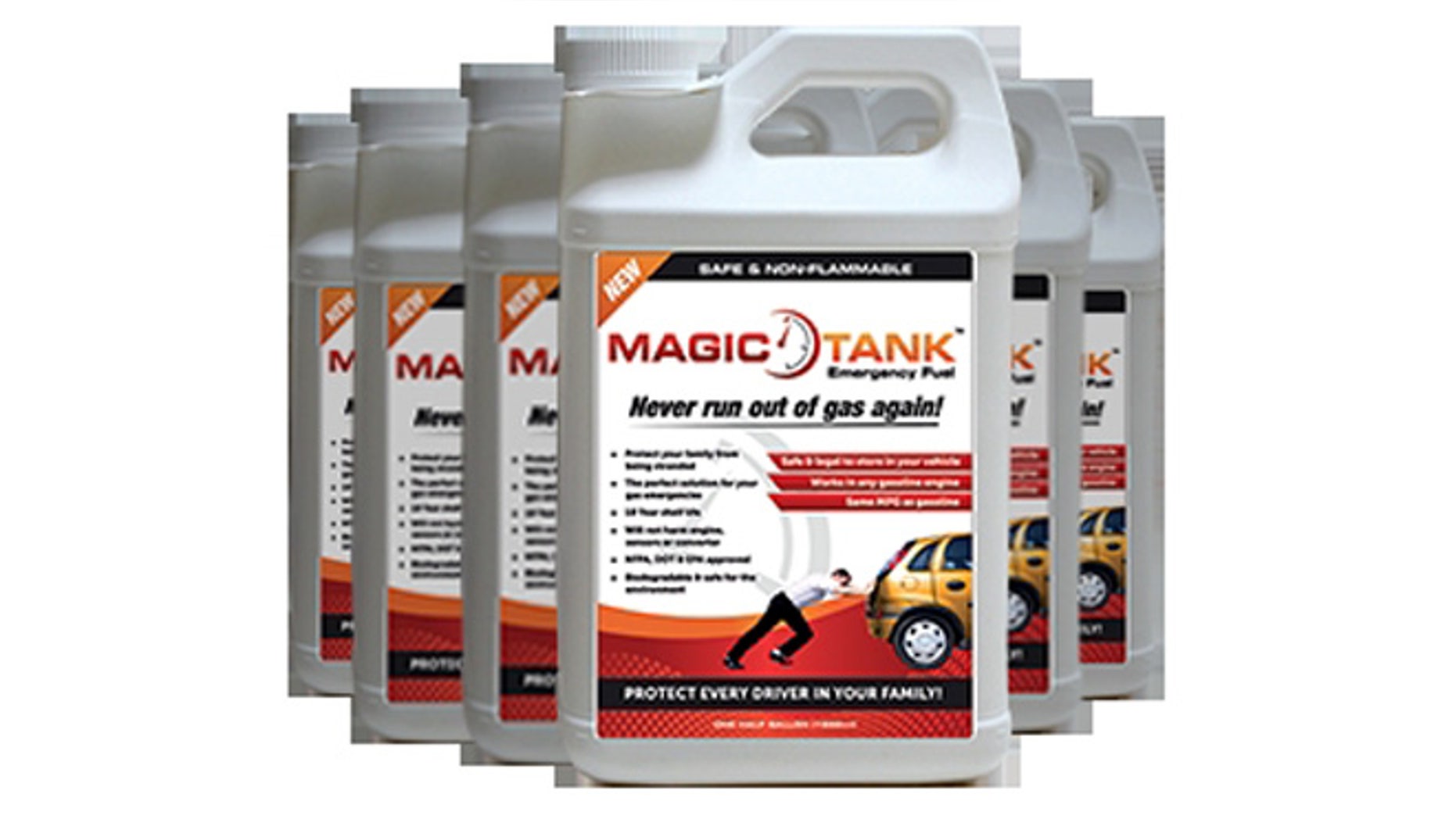 Range anxiety has become a hot topic with the advent of the modern electric car, but hundreds of Americans still run out of good old fashioned gasoline every day.
Last year alone AAA received over 600,000 calls from members stuck on the side of the road dealing with the hassle of an empty tank, many in an unsafe situation.
But a new product called Magic Tank bills itself as an emergency fuel that can be safely and legally stored in your vehicle, providing enough juice to get you to the next gas station.
Previously sold under the names Spare Fuel and Extra Fuel, the non-flammable liquid is derived from gasoline, but with its most volatile components, including butane, removed.
According to the company, this raises the flashpoint from below -40 F to over 105 F and allows it to be stored in a hot trunk without the risk of spontaneous combustion. This has been demonstrated by having a flame applied directly to the liquid without igniting it.
The way it works is that by mixing with the last drops of fuel left in the tank the flammability of the blend increases to the point that it will burn in the engine just like regular gasoline. The company says the product is DOT, EPA and CARB approved, and is free of any ingredients that might gunk up or damage a motor, and that its compatible with any engine that burns gasoline, including boats and back-up generators.
The one caveat is that the engine needs to be warm for it to work properly, so don't plan on using it in a car that's been sitting out in the cold all night. Best to get going as soon as possible.
Just launched last week, Magic Tank owner Steve Bistrinzky tells FoxNews.com he's in talks with several retail chains about carrying the product, but for now it's only sold directly online for between $16.50 and $29.95, depending on the quantity purchased.
Magic Tank will be on display at the Specialty Equipment Manufacturer's Association show in Las Vegas on November 5th.