Life-Size Hot Wheels Truck Jumps Record 332 Feet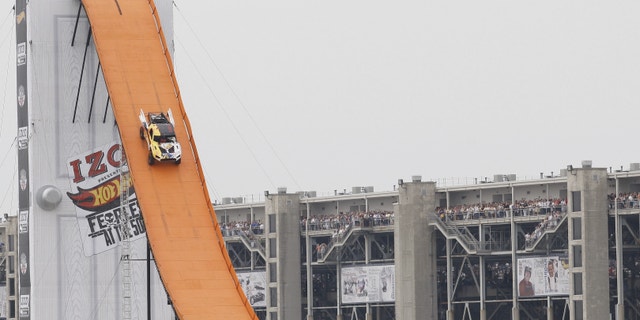 INDIANAPOLIS – Tanner Foust set a new world record by jumping 332 feet in a Pro 2 truck Sunday at the Indianapolis 500.
Foust is a professional stunt driver whose identity was kept secret until after the stunt was completed.
He rolled down a bright orange ramp replicating the Hot Wheels' V-Drop.
The stunt took place in the fourth turn of the 2.5-mile oval track. Foust broke Johnny Greaves' previous world mark of 301 feet for a four-wheel vehicle.
The 37-year-old Foust and others spent months practicing the jump.