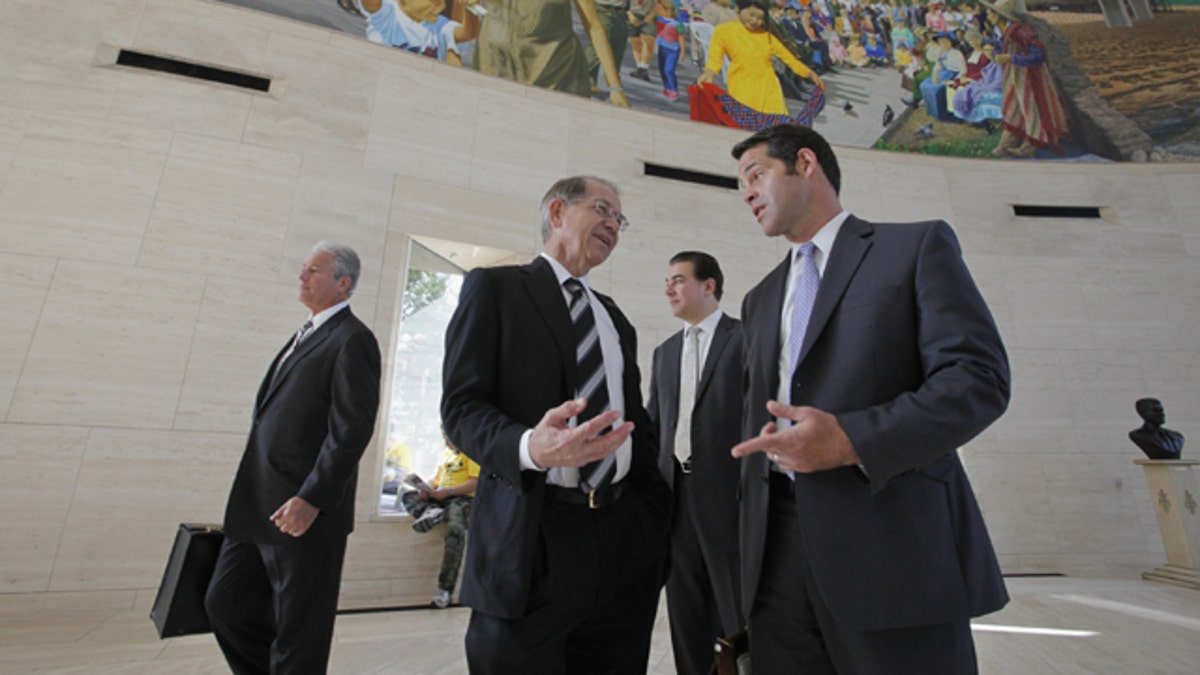 SANTA ANA, Calif. - Dozens of lawyers on Thursday jockeyed to take a lead position battling Toyota Motor Corp. in the hundreds of lawsuits involving its vehicles' sudden acceleration problems.
More than 70 lawyers were expected to try and dazzle U.S. District Judge James Selna with their expertise to head three committees that will oversee key components of the litigation.
At stake is potentially millions of dollars that a judge can appropriate for attorneys if a settlement or award is reached.
"The leadership you appoint here is going to dominate the case," said plaintiff's attorney Daniel Becnel of Louisiana.
More than 320 lawsuits have been filed in federal and state court against the Japanese automaker after it began recalling about 8 million vehicles because of acceleration problems in several models and brake glitches with the popular Prius hybrid.
Some of the lawsuits seek compensation for injury and death due to sudden acceleration, while others claim economic loss because the values of their vehicles plummeted after the recalls.
Toyota blamed faulty floor mats and sticky accelerator pedals for the unintended acceleration. Some plaintiffs also claim that there is a defect with Toyota's electronic throttle control system, but Toyota denies that.
A judicial panel last month consolidated the federal cases in Orange County, Calif., and chose Selna to preside over them.
Toyota's lead lawyer, Cari Dawson of Atlanta, suggested that some cases may be more quickly resolved if they are grouped by those involving vehicles that have been subjected to recall and those that have not.
"It's a win-win not only for the court but for the parties," Dawson said. "If this is all grouped in, there will be some delay to have them lock-stepped together."
Toyota has paid a record $16.4 million fine to the National Highway Traffic Safety Administration for failing to report its safety problems to the government in a timely manner. The agency has linked 52 deaths to Toyota acceleration problems.
In a tentative ruling late Wednesday, Selna set a framework for the plaintiffs' attorneys in which one panel would have five lawyers overseeing the wrongful death cases. Seven other would handle the economic loss lawsuits, and one would deal with discovery.
However, some lawyers believed the economic loss and wrongful death committees should have nine attorneys apiece, given the experience they bring to handle the complexity of the issues in the case.
Some attorneys anticipate at least a $3 billion payout if Toyota decides to settle the cases. In comparison, drugmaker Merck & Co. has paid more than $4.8 billion into a settlement fund for tens of thousands of claims from people who used its withdrawn painkiller Vioxx.
Selna still must decide whether the lawsuits should be certified as a single class. Toyota has sought to dismiss that motion, saying drivers who haven't had any problems with their vehicles shouldn't be included in the case.
Additional hearings are scheduled for May 28 and June 25.