LAPD elisting 100 BMW i3 electric cars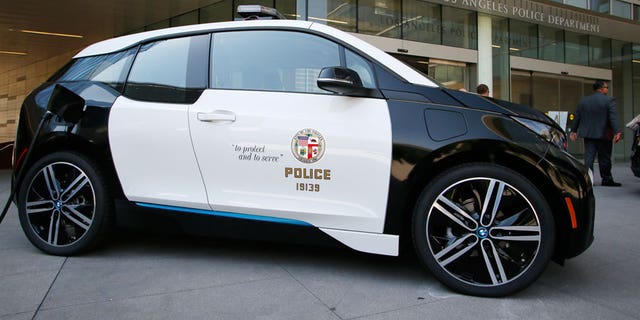 The LAPD's black and whites are going green.
The police department has announced that it is adding 100 BMW i3 electric cars to its fleet in through a three-year lease deal worth $1.4 million.
The cars have been tested by the LAPD against the likes of the Tesla Model S P85D, which was considered as a patrol and pursuit vehicle. Officials liked the performance of the Tesla, but balked at its price, which is around $90,000.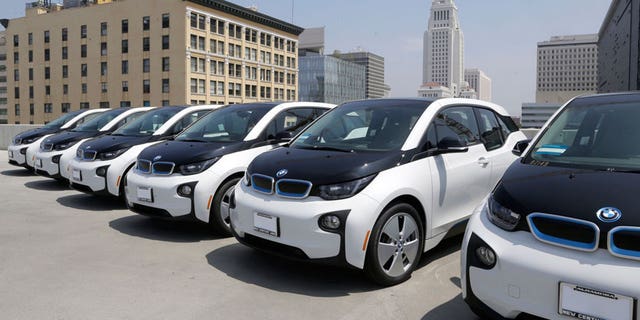 The battery-powered i3 starts at $43,395 has an EPA rated range of 81 miles per charge, but BMW says that will increase in the 2017 model to around 114 miles. A range-extended version is also available with a two-cylinder gasoline-powered motor that generates electricity when the battery runs down, but for now the LAPD is going with the all-electric models and will only deploy them only for non-emergency and community outreach purposes as it further evaluates their usefulness to the force. The compact i3's rear-opening coach doors and tight back seats don't exactly lend themselves to picking up perps.
The LAPD says that it plans to add more electric cars to its fleet in the coming months.
---------
BMW i3 Test Drive: