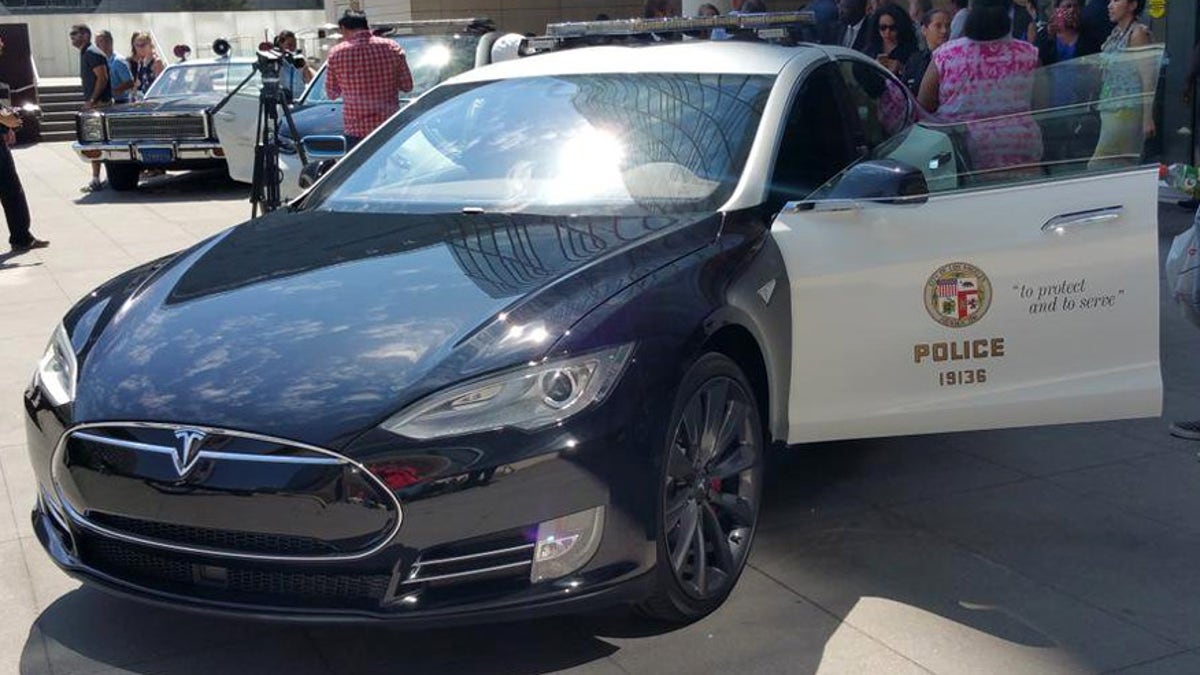 The Tesla Model S is getting a new badge…from the LAPD.
After evaluating it in a community outreach role, the department is outfitting a high performance Model S P85 D with everything needed to turn it into a pursuit vehicle, NBC 4 reports.
The all-electric sedan is one of the quickest cars on the road today, with a 0-60 mph time of less than three seconds and a top speed of 155 mph. It also has a range of 270 mph per charge.
Related: Germany tells Tesla to stop using "autopilot" name
The LAPD says it will be working with Tesla to add all of the required electronics, a custody cage and even a shotgun rack needed to send it out on patrol, where it will be used to respond to emergencies and possibly join in high speed pursuits, according to a department spokesman.
In June, the department began adding 100 BMW i3 electrics to its fleet primarily for use as administrative vehicles, but some have been already involved in crime scene investigations.
If all goes well with the tests, and the cost of electrics continues to fall, the spokesman says that the LAPD could start replacing its fleet of patrol cars with electrics within five years.