Kurt Busch crashes during Indy practice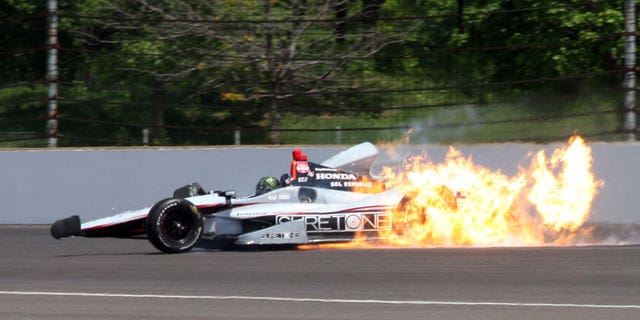 Kurt Busch's attempt to complete "the double" just got tougher.
Busch crashed hard into the outside wall at Indianapolis Motor Speedway on Tuesday as his No. 26 car went through the second turn during practice for Sunday's Indianapolis 500. Debris flew into the air and one of the tires rolled down the track as the car rolled to a stop on the infield grass.
Busch was checked at the infield medical center and cleared to drive.
He is attempting to become the fourth driver to complete the Indy 500 and NASCAR's Coca-Cola 600 on the same day. He will start 12th for the 500 if the car can be repaired. If Andretti Autosport uses a different car,Busch would start from the back of the 33-car field.