Kevorkian's 'Death Bus' Removed from eBay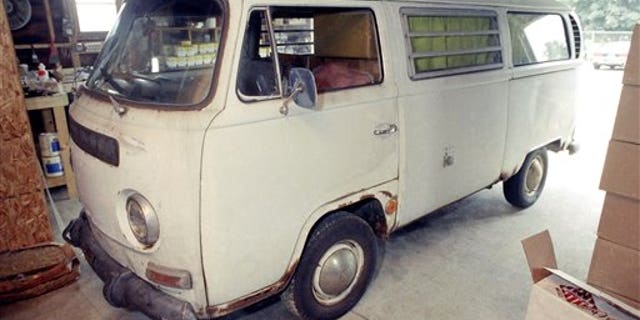 Jack Kevorkian's infamous "death bus" was removed from auction on eBay, it emerged Tuesday.
The 1968 Volkswagen Bus/Vanagon was put on sale on the website last week by Jack Finn, a Volkswagen parts expert in Ferndale, Mich., who previously stored it in a warehouse.
He claimed the van was in the same condition as it was when U.S. right-to-die advocate Kevorkian used it, allegedly for assisting terminally ill patients in committing suicide.
It fetched $3,300 with 26 bids by Monday afternoon, with three days left, but shortly after the item was no longer listed for sale.
The online auction site cited a policy against "murderabilia," according to Examiner.com.
Known as "Dr. Death," retired pathologist Kevorkian, 81, claimed to have helped more than 130 people die since 1990.
He was released from prison on parole in 2007, after serving an eight-year prison sentence for second-degree murder.