Kawasaki Vulcan S is a cruiser built to fit anyone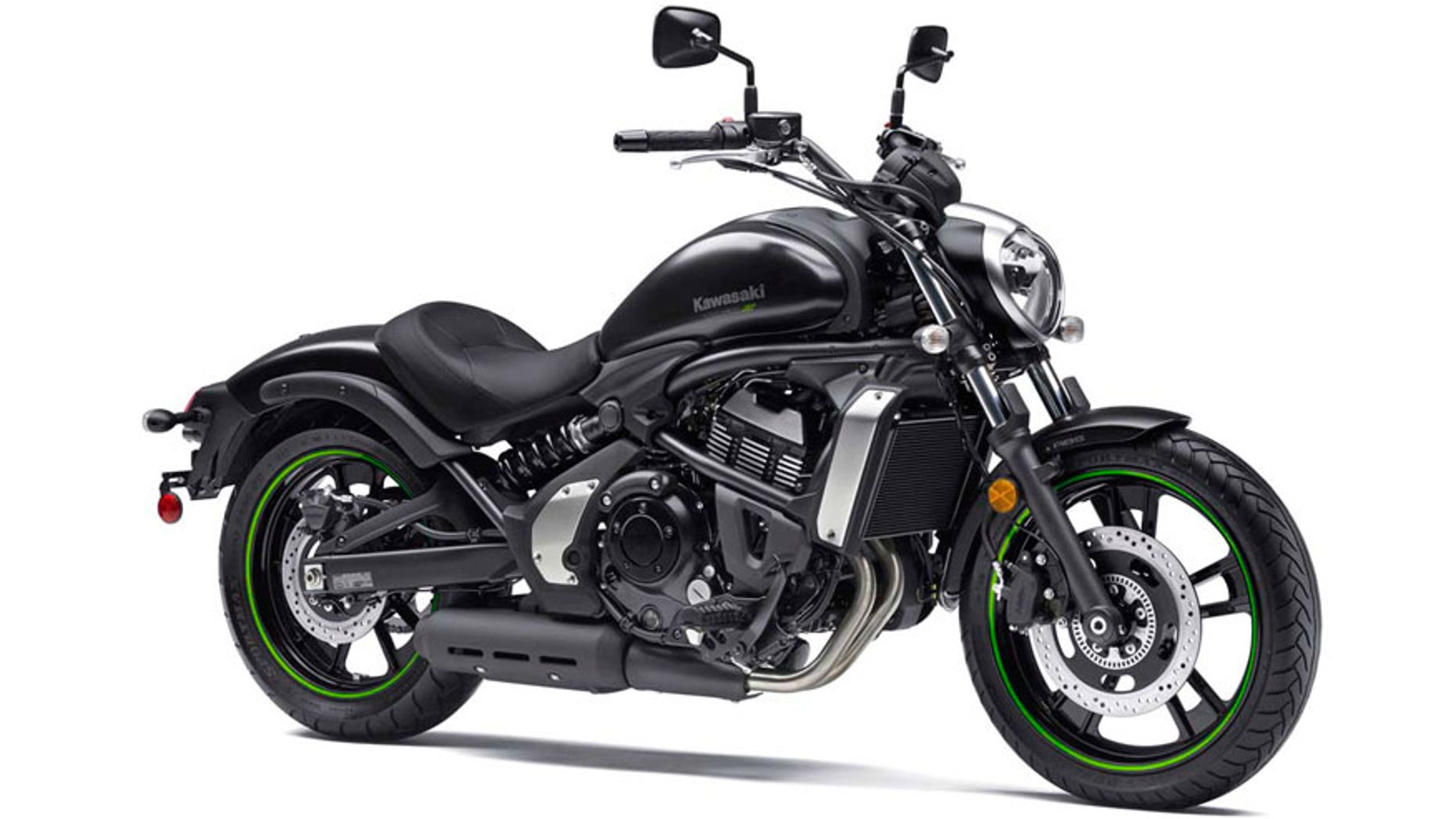 Kawasaki has introduced a cruiser that'll fit just about anyone.
Making its debut at the AIMExpo in Orlando this week, the Vulcan S entry-level bike features adjustable seats, pegs and handlebars with three settings that can accommodate riders from under 5' 6" to over 6' 1". A slim design makes it easy to straddle, and at just 492 pounds it's the lightest ride in its segment.
Retro-related: The Indian Scout returns for $10,999
The Vulcan S is powered by the water-cooled 649 cc parallel twin from the Ninja 650, but retuned to give it more low end torque for easier launches. Black 18-inch front and 17-inch rear wheels are cast alloy and feature a stripe painted in Kawasaki's signature green. Adjustable shocks let owners further customize it to their local roads and riding style.
With a starting price of $6,999, or $7399 with anti-lock brakes, the Vulcan S slips right between the Harley Davidson Street 500 and Street 750 on price and size in this increasingly popular class.