John Travolta's Vintage $100G Mercedes Stolen While He Was Car Shopping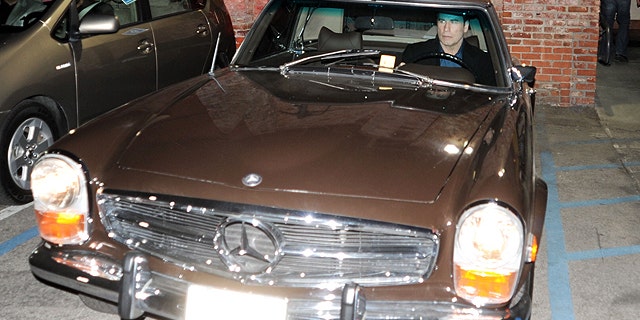 It was gone in 10 minutes.
According to reports, John Travolta's 1970 Mercedes-Benz 280 SL was stolen from outside of a Santa Monica car dealership this past weekend while the 57-year-old actor was checking out Jaguars for sale inside.
Travolta's reps have yet to comment on the incident, but the Santa Monica P.D. confirmed to X17online.com that the car was registered to Travolta and that they have no leads in the case.
Click here for more on this story from X17online.com
The "Pulp Fiction" star is an avid car collector, in addition to being a bona fide aviator.
His array of vehicles includes a Rolls-Royce and Jaguar XJ6, but he once told the Times of London he counts his classic Thunderbirds among his favorites.
"I have a '55, '56 and '57 Thunderbird -- American Fords in the great old tradition. I love the fact that they could achieve speed and distance with such style. I don't use them for long journeys anymore, but to just enjoy the drive," he told the London newspaper in 2007.
NewsCore contributed to this report
Click here for more from FoxNews.com Autos