Jimmie Johnson's dehydration traced to faulty cooling system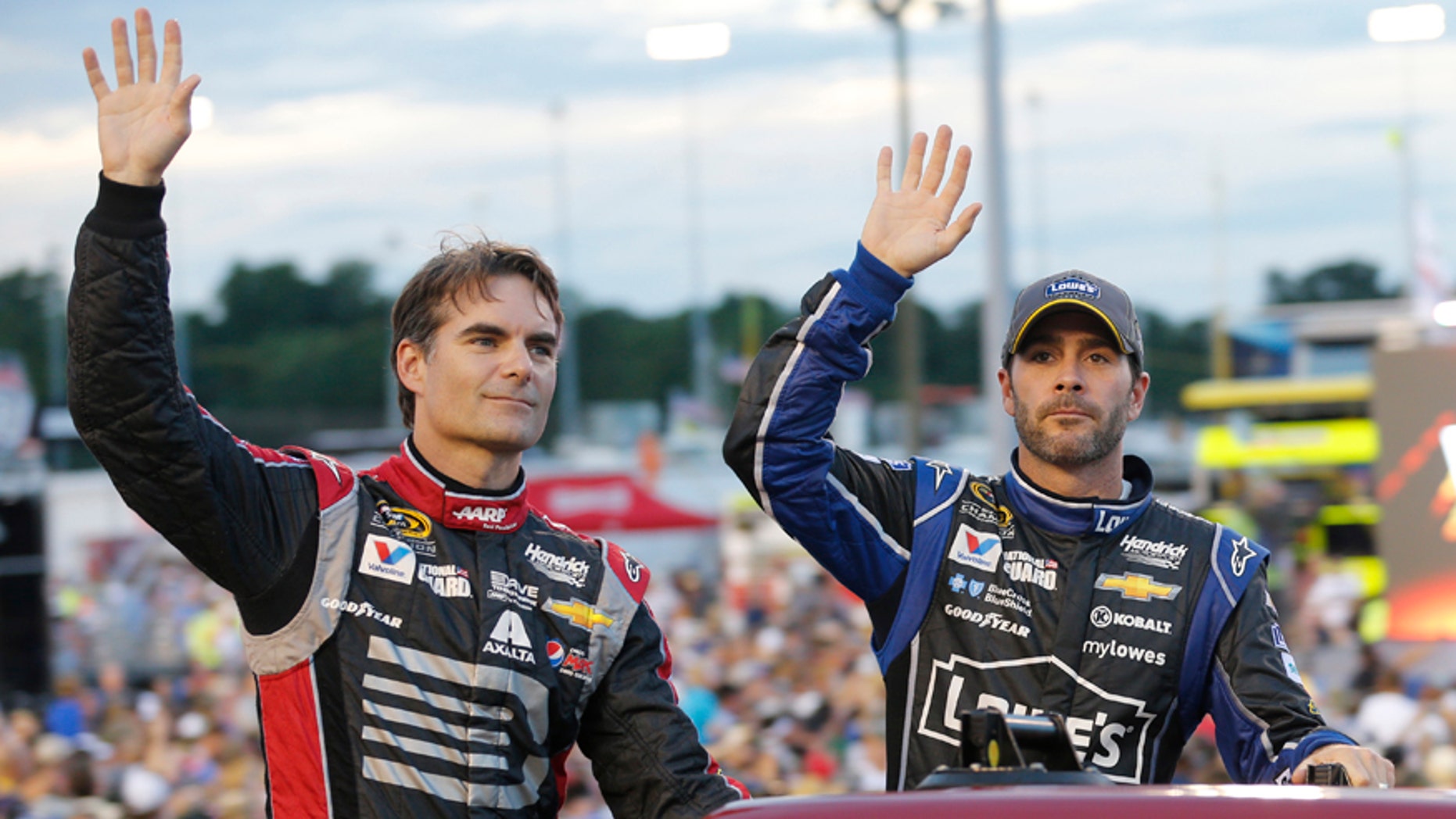 Jimmie Johnson said the cooling system for his helmet was blowing warm air and that likely caused his dehydration following last week's race at Richmond.
The six-time NASCAR champion was assisted to the infield medical center following his eighth-place finish Saturday night. Johnson was lying down next to his car after the race and was helped by his crew to a golf cart. Once in the care center, he needed five liters of intravenous fluids over 90 minutes to treat the dehydration.
Johnson said the issue with his cooling system was discovered by his Hendrick Motorsports team on Tuesday.
"It's nice to have a good idea as to what went wrong and why I got so hot in the race car," he said in quotes provided by Hendrick Motorsports. "It's a newer system that we've implemented, so we're just going back to our old faithful system that's worked for years and years. We should have the problem rectified."
The team earlier Tuesday said crew chief Chad Knaus did not discover anything wrong with the car itself.
Johnson said he's feeling much better and traveled late Tuesday to New York to begin media obligations for the beginning of NASCAR's Chase for the Sprint Cup championship.
The Chase begins Sunday at Chicagoland Speedway and Johnson, the defending champion, is seeking a record-tying seventh title. Only Hall of Famers Richard Petty and the late Dale Earnhardt have won seven championships.
Johnson said he actually rebounded by the time he left the care center at Richmond. He did not participate as scheduled in a sprint triathlon for his foundation on Sunday, but attended as a spectator and then traveled to Charleston, South Carolina, for a wedding.
An avid triathlete, Johnson said he won't change his routine following his scare at Richmond. He said nothing over his radio in the closing laps about not feeling well, but began to cramp as soon as he exited the car. Overheated, he said he then began to get dizzy and tried to sit down, which further exacerbated the cramping.
''I'm always looking at different ways to adjust my routine and nutrition going into a race and coming out of a race," he said Tuesday. "I really felt like everything was in line (at Richmond) and still do after reviewing everything. Now after finding the helmet cooling issue, I'm confident in my plan going into races. We found the issue."