'Jesus Christ' arrested after leading police on a high-speed chase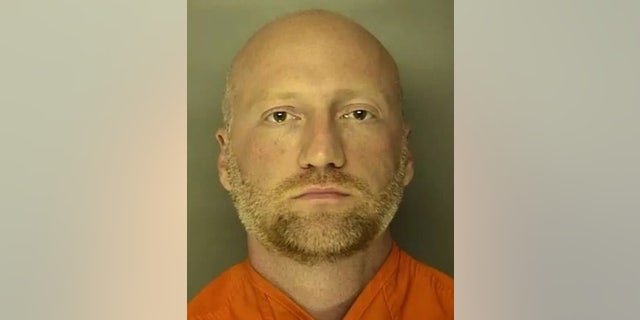 So, if he was driving, who was his copilot?
A man claiming to be the reincarnation of Jesus Christ was arrested after leading police on a high-speed chase in South Carolina this past weekend.
Joseph Kevin Crump was definitely not resting on Sunday morning when an officer responding to a call at Saint Michael's Catholic Church in Garden City spotted his yellow car, which matched the description of one involved in a recent hit a run, according to The Myrtle Beach Sun News.
The officer drew his weapon and ordered Crump to stop, but he forced the officer to pursue him instead. Several patrol cars joined the chase, which reached "dangerously high speeds" as Crump drove through parking lots and against traffic in an effort to evade them, WMBF reported.
The police eventually managed to stop the 42-year-old's vehicle in nearby Myrtle Beach with a spike strip. The moment of his apprehension was caught on video by a passing motorist.
Crump then requested medical attention and the police brought him to an emergency room. There, he told them he was Jesus Christ and ran only because he thought they were trying to kill him.
Cash and a collection of rare coins were found in the car, but Crump said they didn't belong to him since he had no worldly possessions.
Crump was booked on several charges, including hit and run and failure to stop for a police car, and held at a Horry County detention center until he was released on Tuesday afternoon.