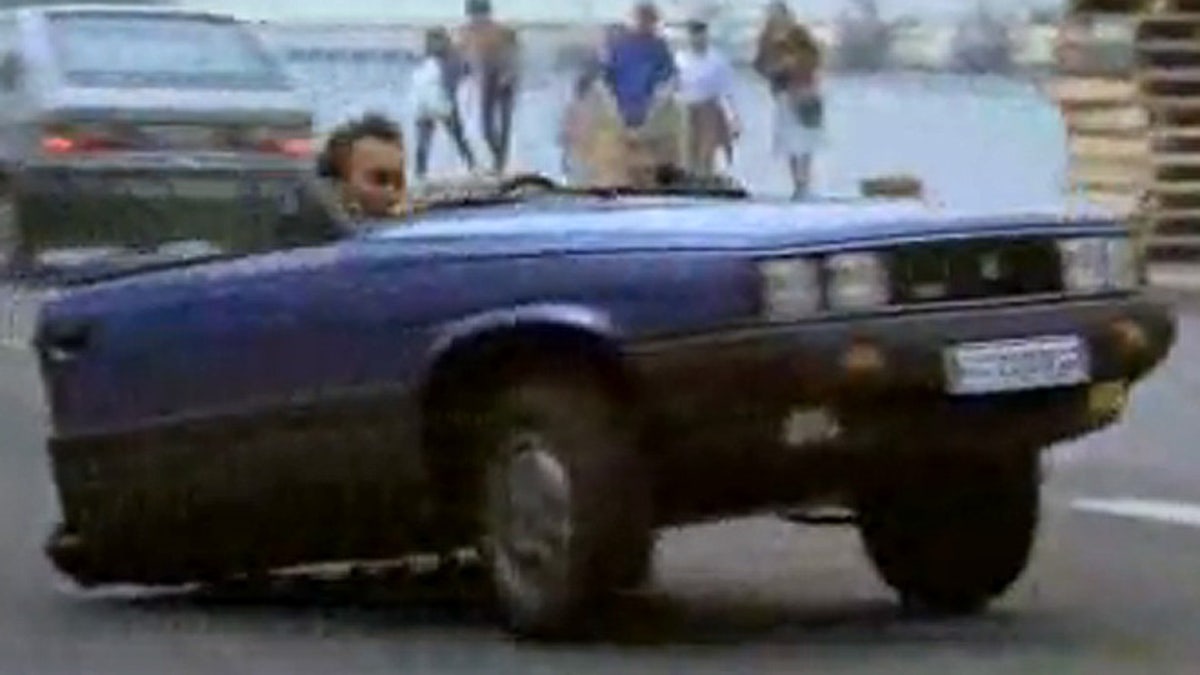 From the Aston Martin DB5 in "Goldfinger" to, well, the Aston Martin DB5 in "Skyfall," James Bond has been behind the wheel of an amazing array of cars over the past 50 years. But the best one may be another encore performance, so to speak.
In the film "A View to a Kill," Roger Moore's 007 commandeered a Parisian taxi in the shadow of the Eiffel Tower in order to chase down a baddie parachuting onto a boat in the Seine. The appropriately French blue-painted Renault 11 hatchback, sold in the US at the time as the Renault Encore, wasn't exactly a sports car, but turned out to be perfectly suited to the task at hand.
After driving down a staircase and jumping onto and off of the top of a bus, the car slipped under a security barrier, taking off its roof in the process, but never missing a beat. Soon after, as Bond was driving the wrong way in traffic, the Renault was T-boned by an oncoming vehicle and cut in half.
No worries, like a good MI6 agent the front-wheel-drive car kept on fighting, successfully getting Bond to his objective, where the tuxedoed superspy unfortunately ended up jumping into a wedding cake.
Compared to the exotics Bond usually drives, what the plucky, bourgeoisie runabout achieved was nothing short of incredible. In fact, it wasn't credible at all.
Even though the Renault 11 is front-wheel-drive, its gas tank is located the rear, so unless James happened to grab the only one in the world that'd been modified for just such an eventuality, he wouldn't have made it very far at all.
Lucky for him, that's exactly what he did.