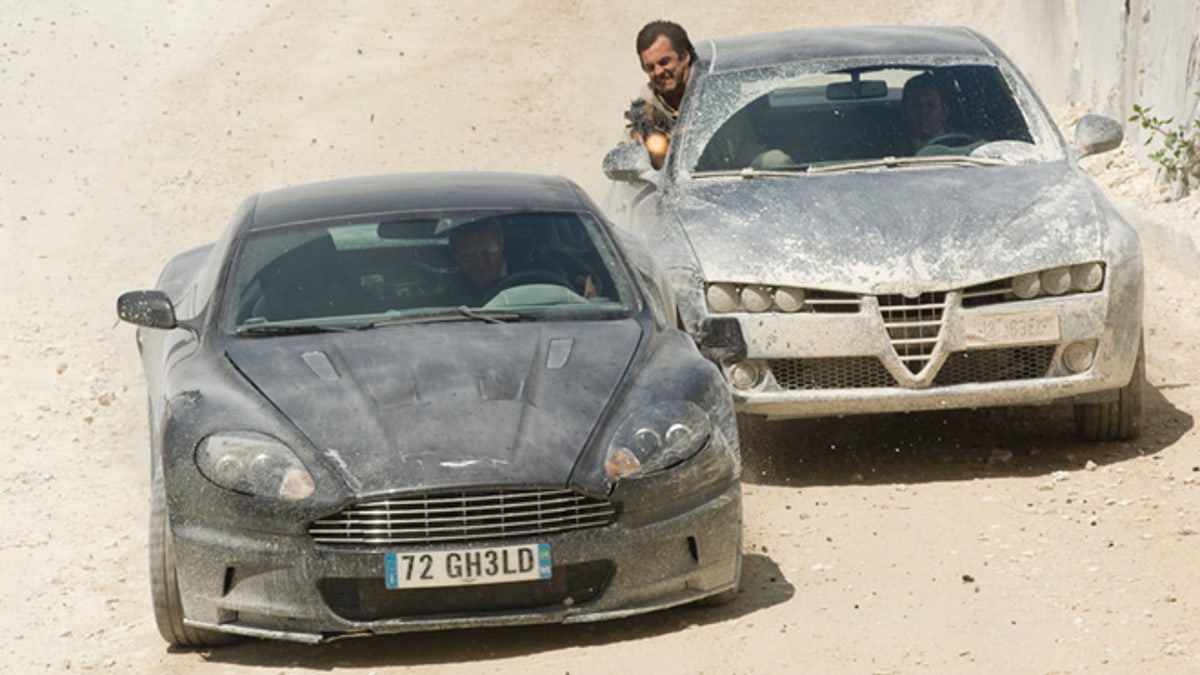 To help celebrate the 50th anniversary of James Bond movies, yes, it's been 50 years since Dr. No, auction house Christie's will be offering up 40 different pieces of Bond memorabilia for sale, the highlight of which will be the 2008 Aston Martin DBS supercar actor Daniel Craig piloted in Quantum of Solace.

Note, while various mockups of the DBS were destroyed while filming the movie, including one that end up in a lake, the version up for sale appears to be in pristine condition, at least according to images in the auction's online catalog. It is finished in black, with a matching black interior, and it even comes with a special Quantum of Solace plaque.

Like all Aston Martin DBS supercars, this one is powered by a 6.0-liter V-12 engine rated at 510 horsepower. The engine is matched to a six-speed manual gearbox, with drive being sent to the rear wheels only.

There's been no mention of mileage, and estimates for the car are between $160,000 and $230,000.

Other cars included in the auction are a replica BMW Z8 roadster that's powered by a Chevy V-8 and was featured in The World Is Not Enough, as well as an Aston Martin DB5 scale model used in Skyfall. On top of these autos, the auction also includes a number of luxury items and clothing used by the various actors that have played the fictional secret agent over the years. Most of the items have been donated by production company EON Productions.

The auction will be taking place online between September 28 and October 8. All proceeds will go to benefit twelve different charities.