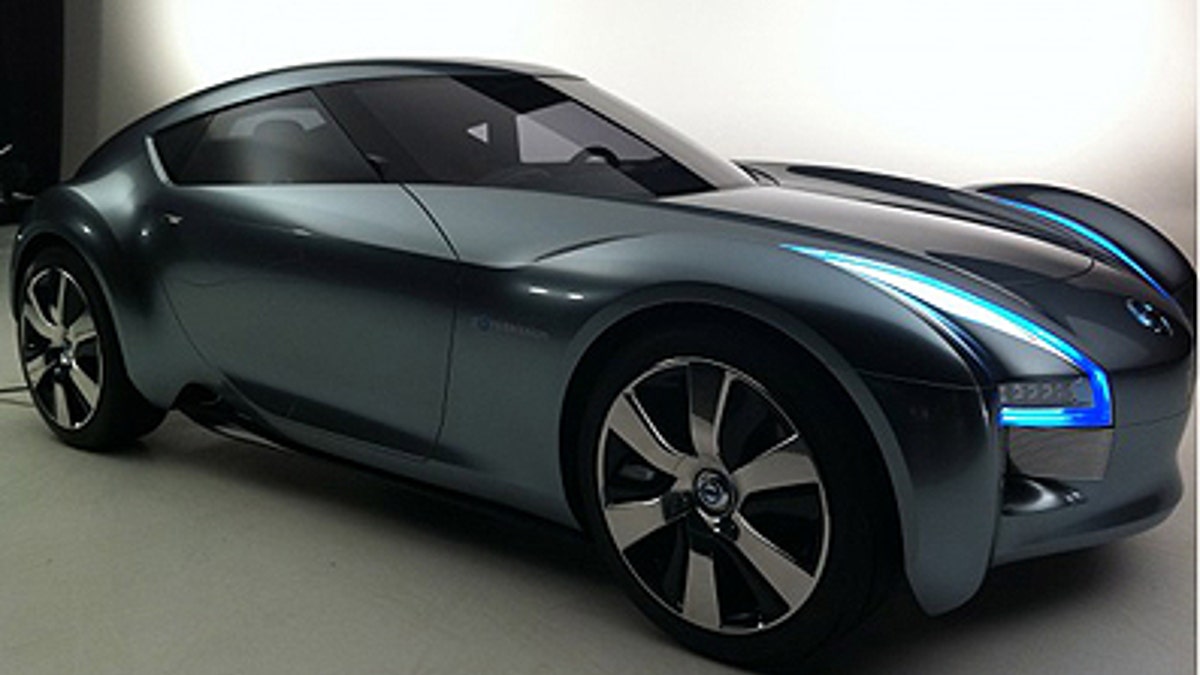 Like the Nissan 370Z? Ever wonder what it would look like if it were an electric car?
Apparently someone at Nissan has, because, despite the name, the familiar shape of the automaker's new ESFLOW concept has Z written all over it.
Unveiled at a private media event before its public debut at the upcoming Geneva Auto Show, the long hood, short deck hatchback features dramatic LED takes of the Z's Klingon Dagger-shaped head and taillights, which help to highlight its seriously bulging fenders.
Crafted from lightweight carbon fiber, the body is draped over an aluminum chassis that cradles a battery pack similar to the one in the company's LEAF electric family car. Powering electric motors at the rear wheels, Nissan says the ESFLOW can accelerate from 0-60 mph in less than 5 seconds, about the same as the conventional 370Z.
But don't get your charging station installed just yet, the ESFLOW is only destined to be a test bed for future vehicles and not heading to a showroom near you.
Click here to read more about the ESFLOW at AllCarsElectric.com