Is Chrysler bringing back the TC by Maserati?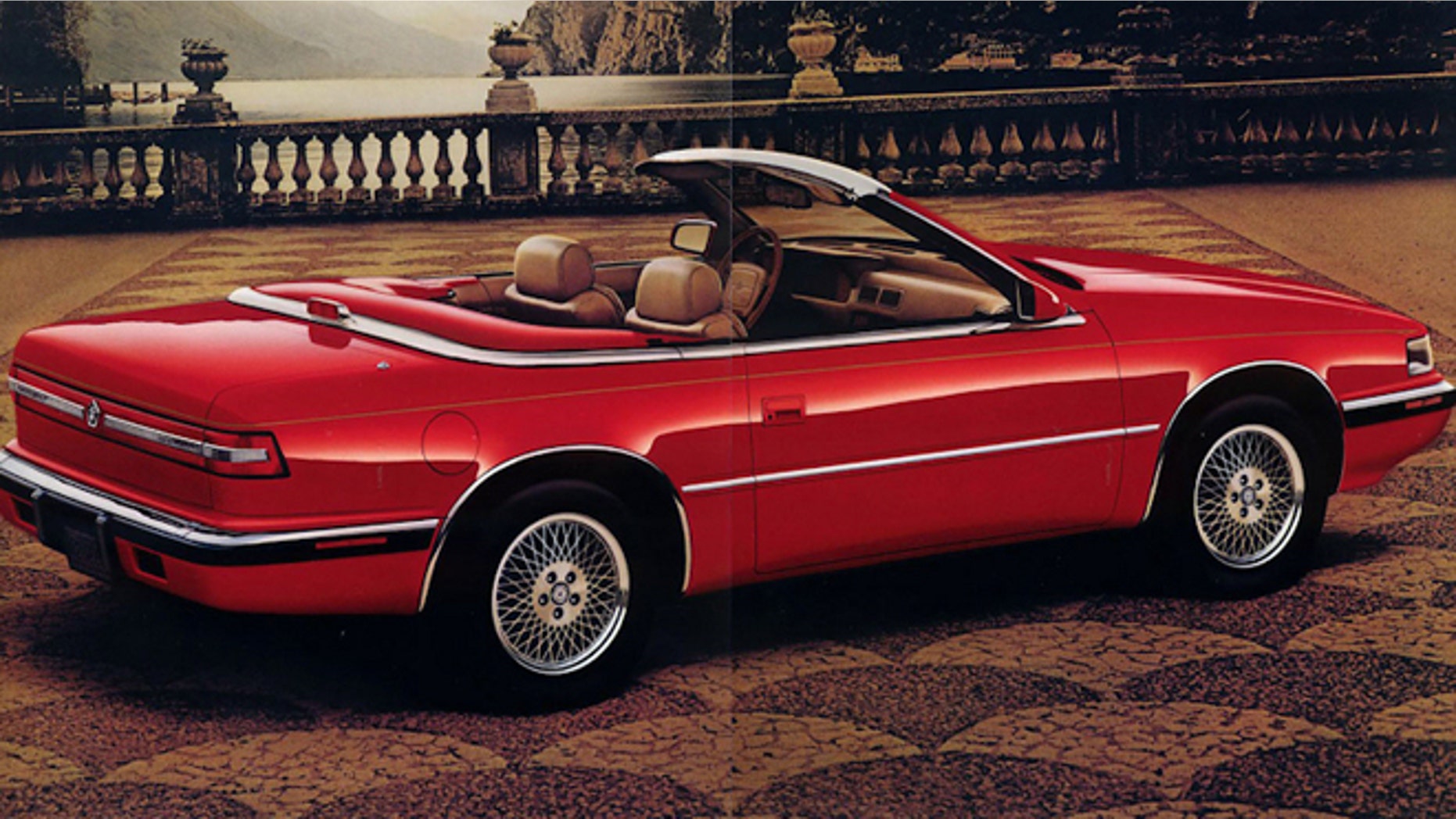 It was meant to be the crown jewel of Lee Iacocca's Chrysler, but the TC by Maserati ended up being one of its biggest flops.
Based on the economy K-Car platform, but dressed in bodywork designed by the Italian automaker, the two-seat convertible arrived with a thud in 1989 and only 7,300 were sold before the assembly line plug was pulled just two years later.
But now that Fiat-owned Chrysler and Maserati are corporate cousins, could the TC and its opera window-adorned hardtop return?
Car and Driver is reporting that just such a vehicle is being developed. In an article titled "25 Cars Worth Waiting For," the magazine says that a Chrysler TD by Maserati is in the pipeline for a 2014 debut.
Click here for an image of the TD by Maserati
According to Car and Driver, the new car is based on the 2013 Dodge Dart, which in turn is based on an Alfa Romeo, and will be powered by an 87 hp version of Fiat's award-winning .9-liter turbocharged two-cylinder engine, making its American debut in the TD. Pricing will start at an estimated $35,000.
Watch: Return of the Dodge Dart
A Chrysler representative had no comment on the report, and with good reason as it appears in the April issue of the magazine.
Instead, those of you hoping for a 21st century Italian-American mash-up will have to settle for the Maserati Kubang, an SUV based on the Jeep Grand Cherokee that will be built in Detroit when it goes on sale next year.
And, believe it or not, that one is not a joke.