Insane $1.8 Million Danish Supercar Coming to U.S.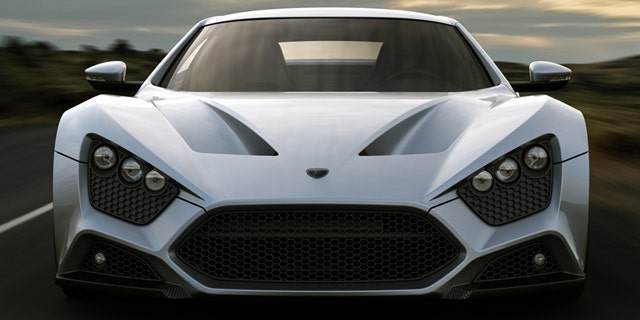 We've known for some time that the insane 1,104 horsepower Zenvo ST-1 supercar would be coming to the U.S. but now we have official availability and pricing details, as well as news that there will be a special edition launch model.

The car's local distributor, Red Sea Distribution, has announced that the Danish supercar will be arriving in a limited run of just 15 cars, 12 of them producing 1,104 horsepower and 1,055 pound-feet of torque.

The remaining three are an exclusive North American special edition model called the ST-1 50S. These will feature a more powerful 1,250 horsepower and 1,106 pound-feet of torque output (yes, that's more power than the Bugatti Veyron Super Sport), and each will be offered in a unique color: Intense Red, Crystal White or Mediterranean Blue.

The trio will also get special individual monogrammed seats, lightweight magnesium wheels, and an exclusive complimentary Swiss made 'Aspen Zenvo' watch worth $49,000.
All Zenvo ST-1s feature a unique in-house developed supercharged and turbocharged 7.0-liter V-8 that will rocket the car from 0-62 mph in just 3.0 seconds and see it reach an electronically limited top speed of 233 mph.

Note that the cars are only offered with rear-wheel drive, though customers will be able to select from either a six-speed manual transmission or a seven-speed sequential box with paddle-shifters. The special edition ST-1 50S models only come with the latter option, however.

All warranty and maintenance work will be carried out by Zenvo's concierge staff, who will fly to an owner's location anywhere in the world. So even with such limited numbers clients have no need to worry about having the vehicle taken care of. Onboard diagnostic allow the factory to check the car remotely, reset systems and even upload new engine and transmission software.

The starting price for membership in this exclusive club is a cool $1.8 million, before taxes.
Click here for more from Motor Authority