Infiniti unveils breakthrough variable compression ratio engine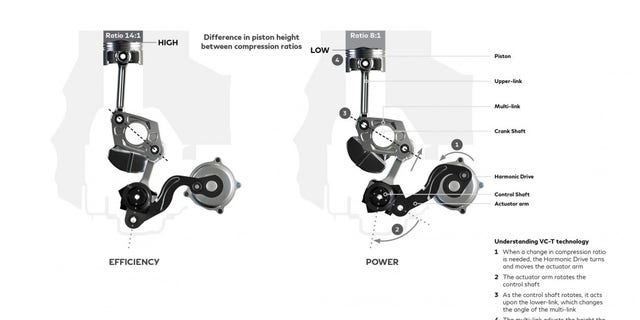 Infiniti is putting the pressure on its competitors.
The automaker has revealed plans to introduce the first production-ready engine with a variable compression ratio that promises to improve efficiency dramatically.
Turbocharged motors typically require a lower compression ratio than naturally aspirated ones to reduce knock, but this isn't optimal when they're running at low boost.
So instead of being fixed, the pistons in the VC-T engine are attached to the crankshaft via a unique multilink arrangement that allows the distance they travel to be adjusted. This can change the compression ratio from 14:1 to 8:1 whenever higher power is demanded, which is accomplished by an actuator arm that is controlled by a patented device called a Harmonic Drive that's often used in robotics.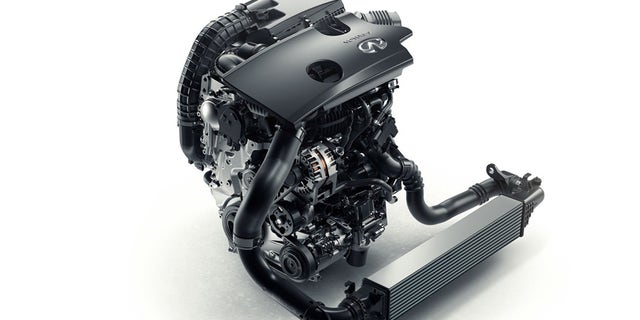 It also uses both port and direct fuel injection systems, and Infiniti says the design reduces noise and vibration in the 2.0-liter four-cylinder that the technology will make its public debut on at the Paris Motor Show in September. Nissan says the 270 horsepower engine is 27 percent more fuel efficient than the equivalent 3.5-liter V6 it uses today.
More details, and possibly production plans, will be revealed then, but the VC-T engine is expected to be offered as soon as 2018.