IndyCar drivers defeat swimsuit models in 'Celebrity Family Feud'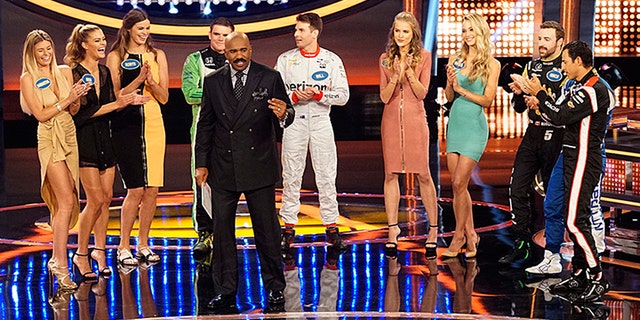 Verizon IndyCar Series drivers Helio Castroneves, Tony Kanaan, Will Power, James Hinchcliffe and Conor Daly took on a team of five Sports Illustrated swimsuit models in an episode of "Celebrity Family Feud" that aired Sunday night.
Castroneves was the team captain, which was a slight problem, as he didn't really know how to play the game. Yet with fellow countryman Tony Kanaan of Brazil also speaking Portuguese, Kanaan was able to feed answers to Castroneves in a language none of the other competitors understood, which probably didn't please the models too much.
When the game was over, the models had failed to score a point.
The IndyCar drivers, meanwhile, had a great time, with Will Power doing some break-dancing, and Tony Kanaan and James Hinchcliffe winning $25,000 for the Indy Family Foundation in the "fast money" round.