Hummer May Rise From Grave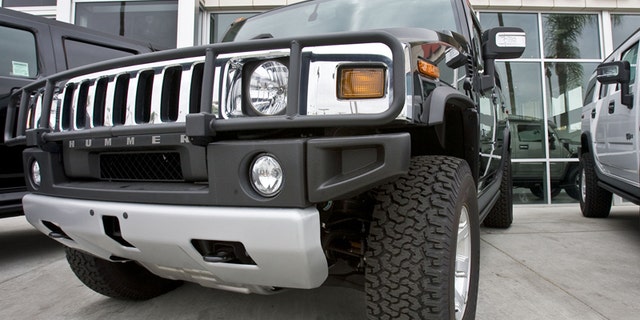 General Motors Co. is looking at two offers for its Hummer brand after a deal to sell the line of sport utility vehicles to a Chinese manufacturer collapsed this week, a person familiar with the situation said Thursday.
The latest suitors previously submitted bids for Hummer, which GM turned down in favor of a deal with China's Sichuan Tengzhong Heavy Industrial Machinery. But the auto maker is giving the bidders a fresh look after Tengzhong failed to win approval from Chinese regulators for its bid, the knowledgeable person said.
GM said Wednesday it would wind down Hummer operations after concluding Tengzhong wouldn't be able to finalize the deal. That process continues as GM weighs the latest offers.
An effort to sell GM's Hummer unit to a Chinese company fell through after Chinese authorities nixed the deal. Heard on the Street's Andrew Peaple discusses what went wrong. Plus, what the deal says about Chinese cross-border M&A.
Hummer's extinction remains likely, given that both potential buyers have already been turned down by GM. But the auto maker, facing the latest in a string of failed efforts to sell underperforming brands, is willing to consider even a long-shot deal if it comes with adequate financing, the person familiar said.
If the new offers fail to produce a deal, Hummer will join Pontiac and Saturn in the scrap yard of failed brands. Tengzhong planned to pay $150 million for the brand.
GM sold just 9,046 Hummers in the U.S. last year, down from more than 71,000 in 2006.