How Italians design Corvettes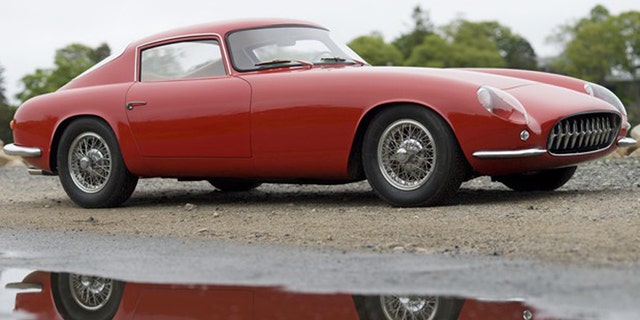 Indecisive design hobbled the Corvette at its introduction in 1953 as Chevrolet timidly attempted to interpret European trends while giving the car a distinctive American identity. Fortunately, designers eventually found their groove and established a signature style whose cues carry through to today's Stingray.
That hasn't stopped Italian design firms from offering their own interpretations of the Corvette over the years. Results, as the saying goes, were varied.
Scaglietti Corvette (1959)
Texas Chevrolet dealer and racer Gary Laughlin hatched the idea of building a sleek, lightweight coupe around a powerful but affordable foundation: the 1959 Corvette. Laughlin brought two fellow Texans, Carroll Shelby and Jim Hall, into the project. (Shelby won the 1959 24 Hours of Le Mans for Aston Martin.)
Three 1959 Corvette chassis were shipped to Carrozzeria Scaglietti, the coachbuilder for many Ferraris. One had the fuel-injected 283-cid V-8, and the others used dual-quad versions of that engine backed by automatic transmissions.
Scaglietti's craftsmen hand-crafted aluminum bodies, and the finished cars were lighter than the 'Vette by some 400 pounds. The cars looked nearly identical to the Ferrari 250 GT Tour de France model Scaglietti was also building, reportedly drawing the ire of Enzo Ferrari.
MORE CLASSIC CAR STORIES FROM HAGERTY
General Motors wasn't overjoyed with the idea of an Italian-bodied Corvette, either. Just three were made; only the first received a Corvette chrome-tooth grille. Shelby went on to create the Cobra with Ford, and Hall built and drove Chaparral race cars.
Mike McCafferty of San Diego once owned the Scaglietti Corvette originally built for Shelby. "I bought it to vintage race, but it was a beast to drive, so it became a trailer queen." McCafferty exhibited the car at the Pebble Beach Concours d'Elegance in 1998, where Sergio Scaglietti, Shelby, and Hall signed their names under its hood.
McCafferty sold the Scaglietti Corvette in 2000 at a Barrett-Jackson auction; the Petersen Automotive Museum in Los Angeles bought it, and it is currently in the museum's Vault collection.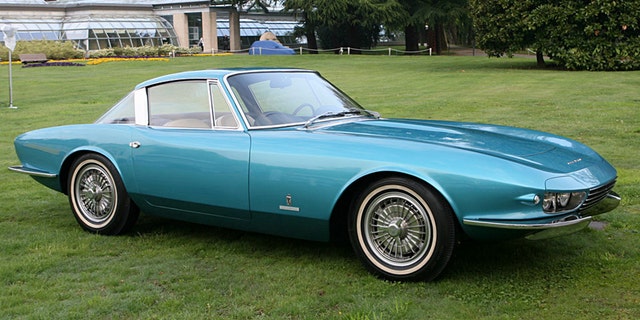 Pininfarina Rondine (1963)
Pininfarina, renowned for its design work for Ferrari, clothed a 1963 Sting Ray chassis in an elegant steel body bearing no resemblance to Chevy's own styling. The designer was an American working for Pininfarina, Tom Tjaarda.
"The Corvette Rondine was a project that Pininfarina did for the 1963 Paris Auto Show on speculation only," Tjaarda wrote in an email from his home in Italy. "GM did not embrace this design because they judged it too deviant from the Corvette brand."
Tjaarda would go on to adapt the Rondine's basic design theme for the 1966 Fiat 124 Spider. Later, working for Ghia, he also designed the Ford-powered De Tomaso Pantera.
In 2008, after four decades in Pininfarina's museum, the Rondine was sold at a Barrett-Jackson auction in Scottsdale, Ariz., where a Connecticut collector bought it for $1.76 million.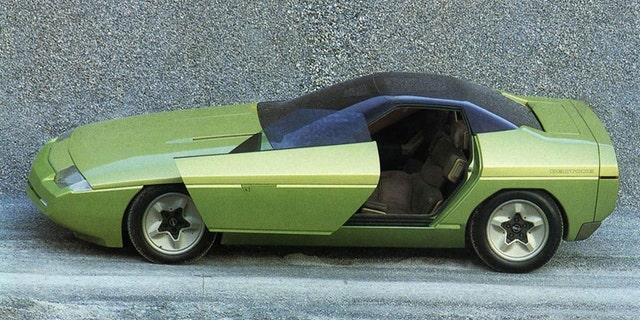 Bertone Rammaro (1984)
Chevrolet did commission another famed Italian styling studio, Bertone, to create a design study around the 1984 Corvette. The result was a lime green doorstop of a car, called the Rammaro, named for a small green lizard. The Ramarro's doors slid forward on tracks, like minivan doors but in reverse. The seats were swathed in green leather, meant to look like a lizard's skin. This is one you might wish you could unsee.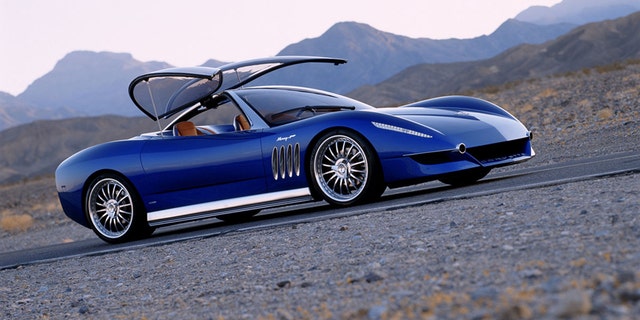 Italdesign Moray (2003)
Italdesign-Giugiaro has created dozens of production cars, mostly European, from exotics like the Maserati Bora to workaday Volkswagens. At the 2003 Geneva Motor Show, the firm presented its homage to the Corvette's 50th anniversary, a slinky concept called the Moray, named for the eel. The Giugiaro Moray was designed to resemble a "moray ripping through seawaters," according to an ItalDesign news release. The domelike roof featured two "wings" that could be removed to transform the Moray into a semi-roadster.