Honda's Rugged Open Air Vehicle concept is an off-road dream machine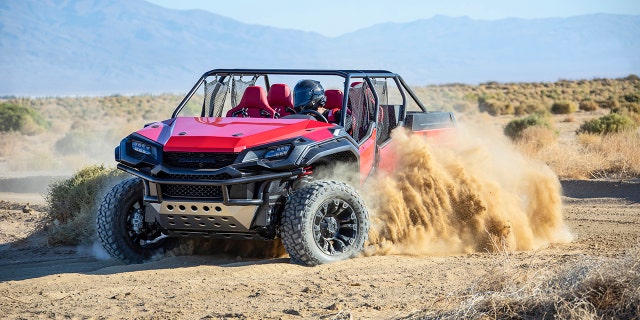 Honda has created the world's largest side-by-side.
The automaker, which is also one of the top builders of utility terrain vehicles, has customized one of its Ridgeline pickups with the off-road style of a Pioneer UTV. Honda calls it the Rugged Open Air Vehicle concept, which may not be very clever, but is perfectly descriptive.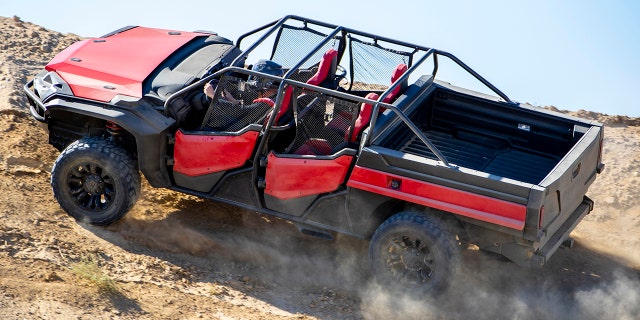 It's debuting at the Specialty Equipment Markets Association (SEMA) show in Las Vegas, and features the look of an oversized Pioneer -- including the actual doors from one -- right down to its open top roll cage and boxy composite bed.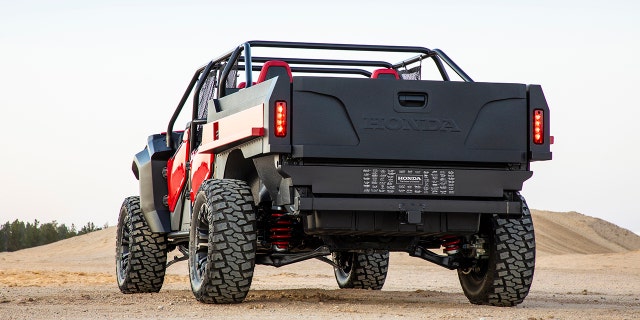 The desert runner has also been equipped with plenty of skid plates, an updated suspension and the seats from a high-performance Civic Type R, just reupholstered in waterproof material.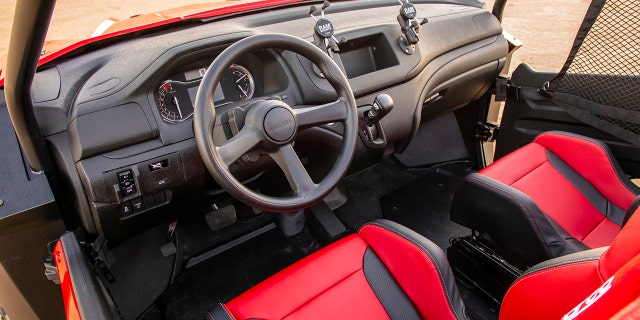 Honda hasn't said what engine under its jagged hood, but the stock Ridgeline is powered by a 280 hp 3.5-liter V6, and since this stripped down version looks a lot lighter, that's probably plenty.
There are no plans to sell the ROAV (which is a cooler name, right?), but it definitely lives up to Honda's "Power of Dreams" slogan.