Honda to offer Apple's Siri in three cars this year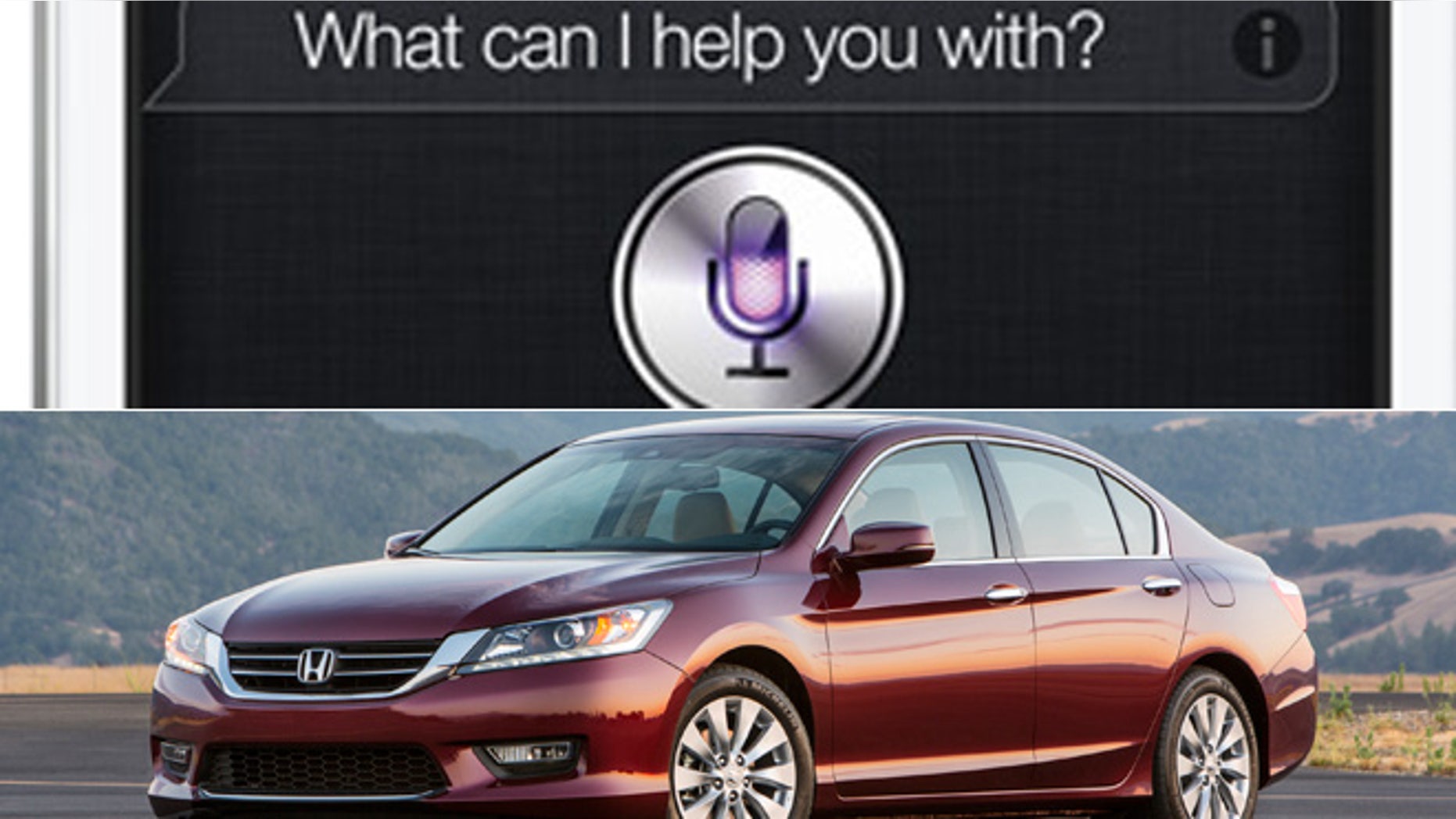 Siri is sure getting around.
Honda announced today that it will be offering Apple's voice-activated assistant in three of it's models.
Owners of the 2013 Honda Accord, Acura RDX and Acura ILX equipped with Bluetooth will soon be able to have Siri integration added as a dealer-installed option.
With it, drivers can pair an iPhone running the system and use it to dictate and read text messages and e-mails, make calendar entries, check the weather and sports scores, and get turn-by-turn directions with point of interest info. It's activated by a long hold on the steering-wheel mounted voice command button and employs an Eyes Free mode that automatically operates with the screen turned off to cut down on driver distraction.
The automaker joins General Motors in confirming Siri availability in its vehicles this year. Chevrolet also plans to offer it in Sonic, Spark and Spark EV models equipped with the company's MyLink infotainment system.
Pricing and exact on-sale dates for any of these applications have not yet been revealed.