Honda surprises with wild high performance compact pickup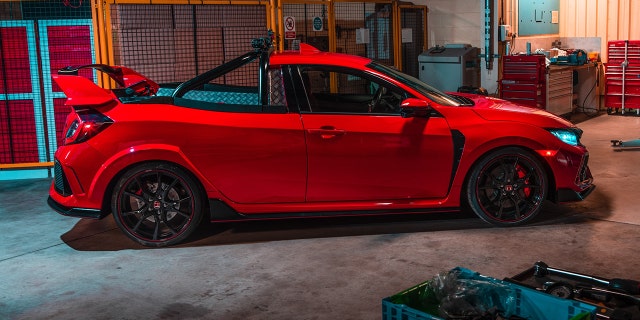 Honda has built a quick little pickup. The key word is "a".
The special products team at its U.K. factory converted a Civic Type R high performance hatchback into hot hauler.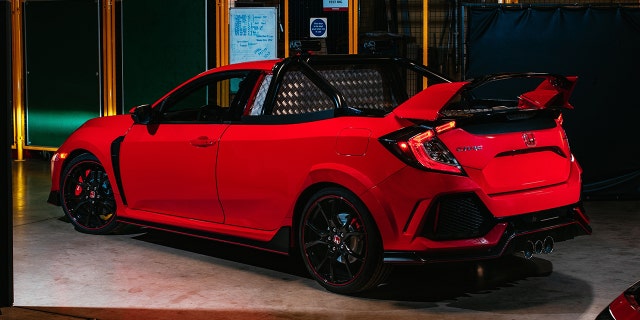 They took a pre-production car that was lying around, scooped out the back seats, chopped the roof off aft of the front doors and installed a steel diamond plate liner.
It's most unique feature is a tailgate that's hinged at the top, which allowed them to retain the Type R's gigantic rear wing.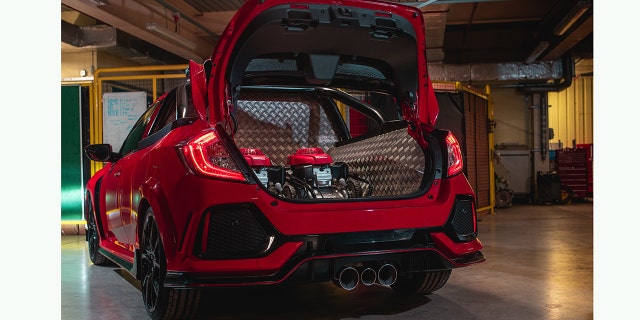 The pickup car is powered by the production 306 hp 2.0-liter turbocharged four cylinder, and Honda estimates it has a top speed of 165 mph.
It hasn't tested that yet, but it may take it to the Nurburgring race track in Germany to see if it can seat a record for fastest front-wheel-drive pickup, which shouldn't be a problem since the Type R is already the fastest front-wheel-drive car there.
One place you won't be seeing it is in showrooms, as Honda says it is just a concept.
So, if you want a car-like Honda pickup, and don't mind something a little larger, you'll have to settle for a Ridgeline, which is closely related to the Odyssey minivan and Pilot SUV.