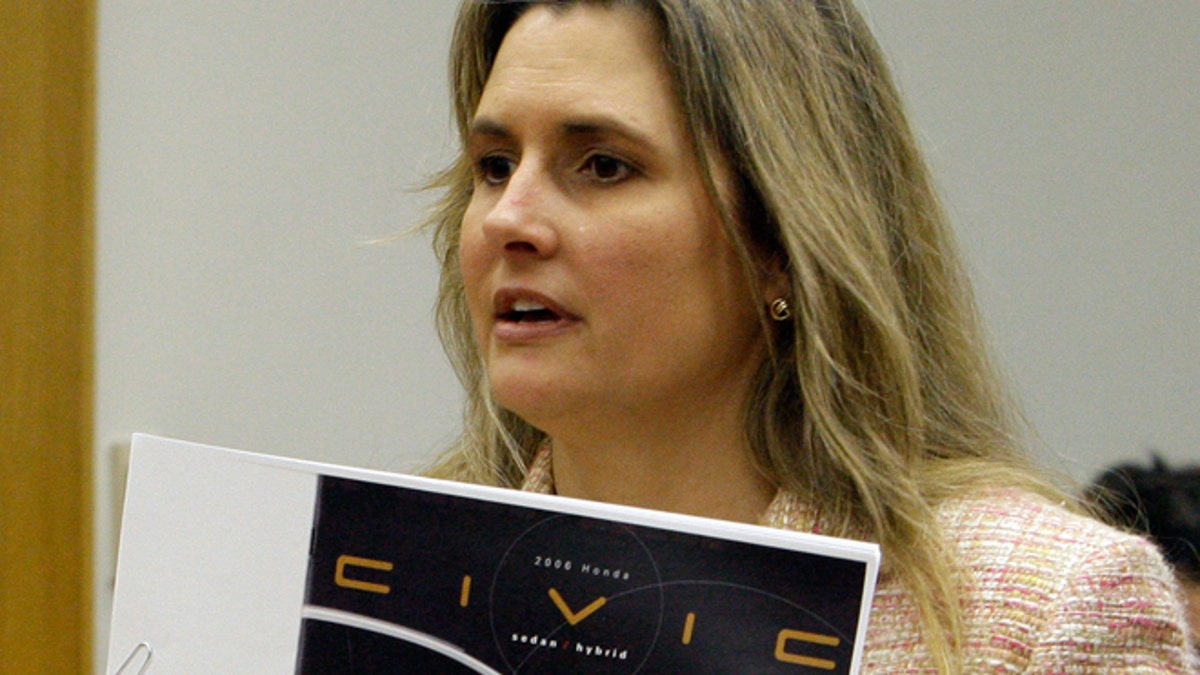 SAN DIEGO – A Southern California woman who challenged the legal status quo with a victory in small claims court against Honda Motor Co. will be back in court before another judge to address the automaker's inflated claims about fuel economy in its Civic hybrids.
This time, Heather Peters wants to derail a class-action settlement between the Japanese company and owners of about 200,000 of its cars, spanning from model years 2003 to 2009.
Superior Court Judge Timothy Taylor will consider Friday whether to accept the class-action settlement. It would give owners $100 to $200 cash, plus a rebate toward a purchase of a new Honda. Peters was awarded far more — $9,867 — in small claims court last month, a point she uses to bolster her argument that the settlement is unfair.
Peters and more than 1,700 other owners opted out of the settlement. Some believe consumers should be paid more. Some believe that the $8.5 million payment to plaintiff attorneys is too high.
"It is appalling that a class action lawsuit on behalf of the people will result in a $200 rebate ... when lawyers will receive over $8 million. Where is the equity in that?" Honda owner Gregory De Mattia of Rancho Santa Margarita wrote in a court filing.
Peters opted out so she could try to claim a larger damage award for her 2006 Civic's failure to deliver the 50 mpg that was promised. The commissioner who awarded her damages listed long list of misleading representations by Honda that he said Peters had correctly identified. Among them were that the car would use "amazingly little fuel," ''provides plenty of horsepower while still sipping fuel," and that it would "save plenty of money on fuel with up to 50 mpg during city driving."
Honda has said it will appeal Peters' award.
Peters has been taking the train to San Diego from Los Angeles to review court filings ahead of Friday's hearing. She recently renewed her license to practice law after a 10-year lapse and has been working on the case full-time.
Taylor got testy with her when she tried to address him at a hearing last month, saying he had not yet received confirmation that her license was renewed.
American Honda Motor Co., the Japanese automaker's U.S. subsidiary, can back out of the agreement if more than 1,500 owners opt out but has given no indication that it will. It has said the settlement is a "very good resolution."